45 km South East of St George is Nindigully Pub or "The Gully" as it's locally known and easier to say, is pretty much these days 4 houses and a pub on a riverbank. The pub is perched on the banks of the Moonie River, established in 1864 it is the longest continually licensed pub in Queensland.
Apparently the meals are big here, we will see at tea time. They are famous for their burger "Road Train" a whopping 5kg burger big enough to feed 10 people.
Free camping is available just below the pub along the banks of the river. Plenty of trees but very dusty. There is a 500m historic river walkway called the "Gully Walk" along the banks with heaps of tables and chairs, fireplaces and bins. Toilets and showers are available for free behind the pub. Campers, vans and day trippers kept rolling in all day.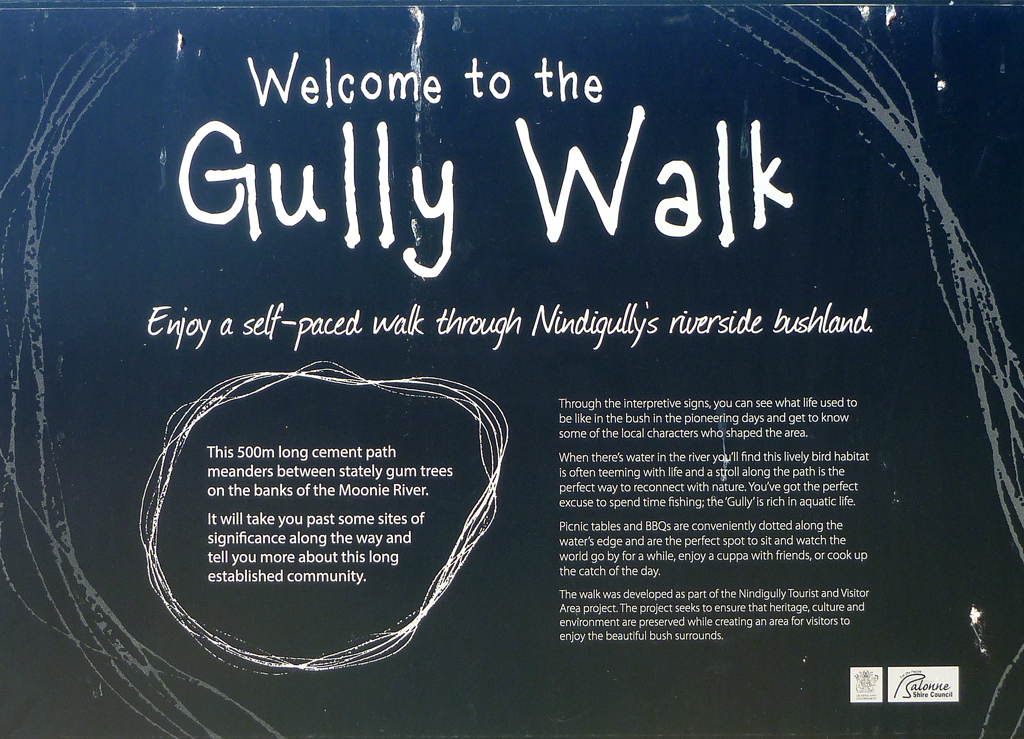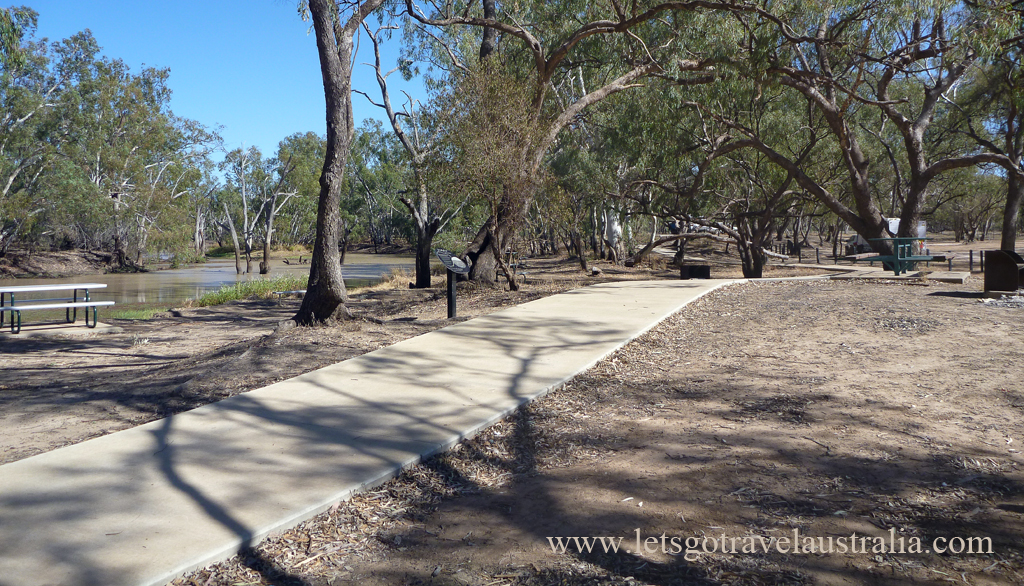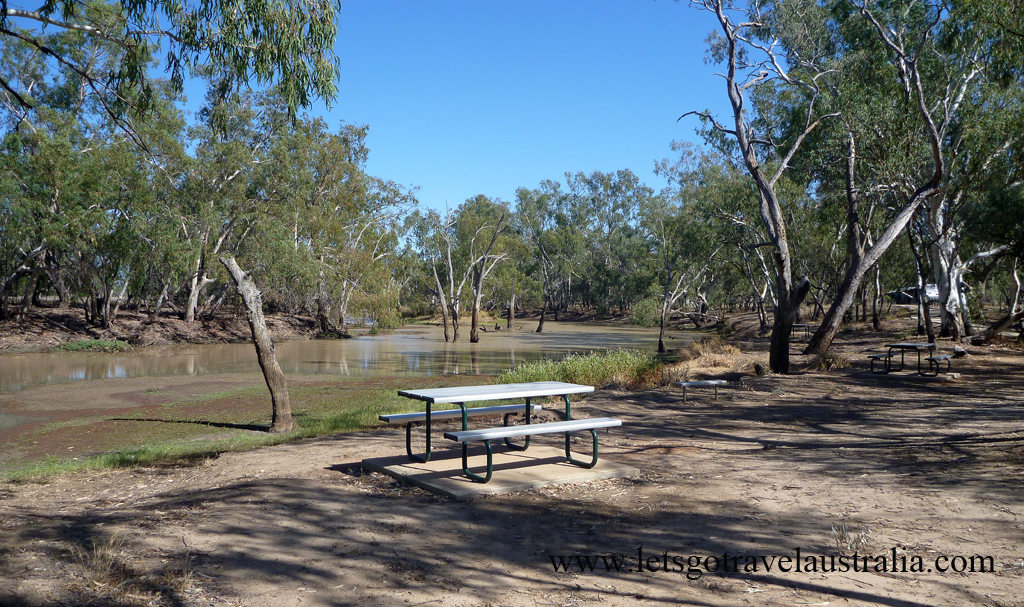 The showers were pretty good. The light switch is up very high above the door which I, Kate could only just reach and I'm not short.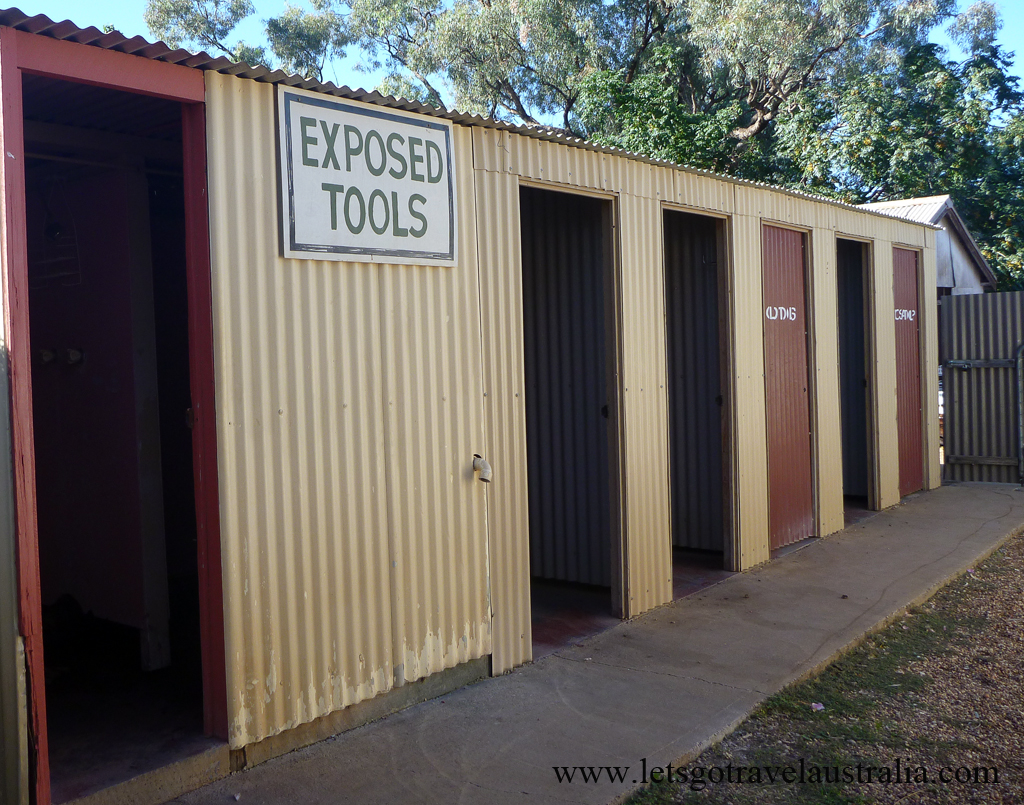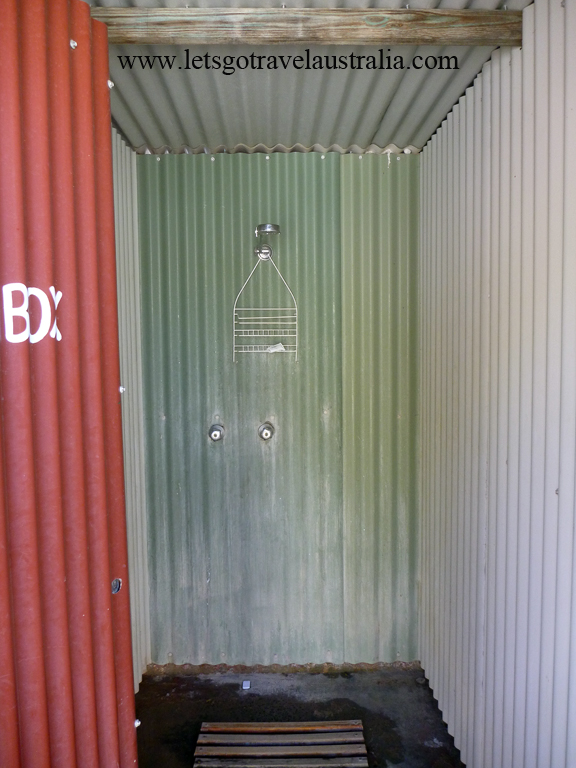 The walls of the pub are dawned with lots of memorabilia, hats, photos and the like. There is a well set up dining room and an outside beer garden with table and chairs and play equipment and even a cubbie for the kids. There is also a phone box and a post box and even a dump point.
A bit of history about the place, in its heyday Nindigully was home to a school, hall, accommodation house, post office, telephone exchange, mechanics, a vegetable garden on the banks of the Moonie River, a store and the pub which served as the Cobb and Co changeover station.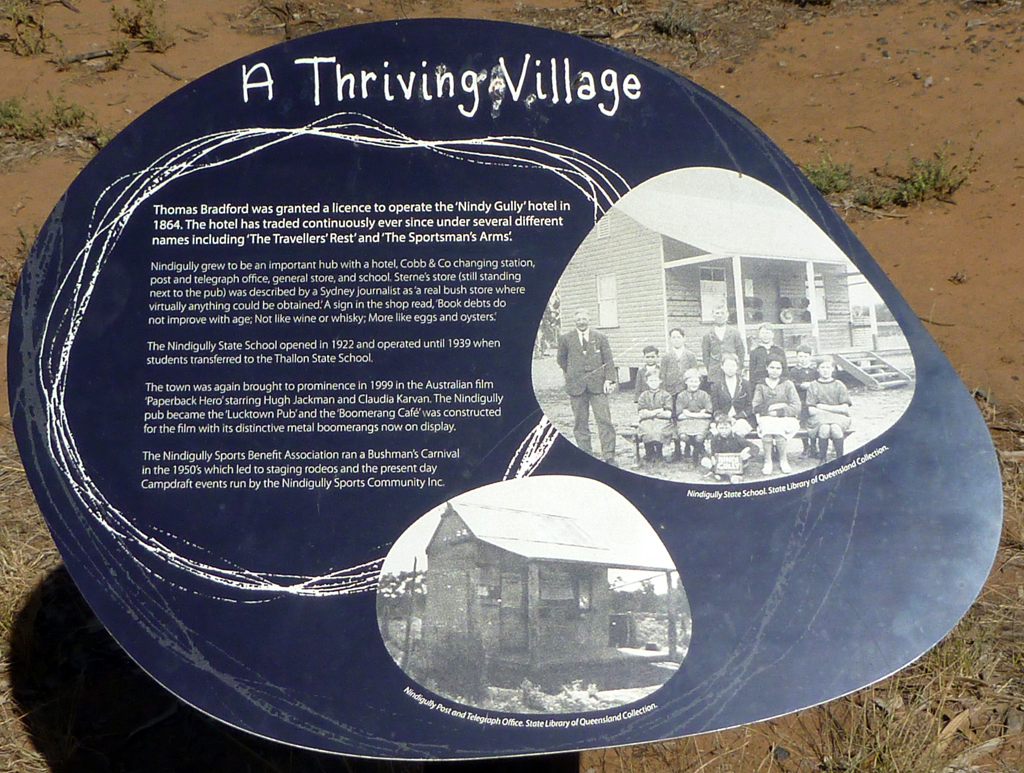 The pub has had many names over its 150+ year history. The first and current name was Nindigully Hotel, but it has also been known as The Grand Hotel, Travellers Rest Hotel, Sportsmans Arms Hotel and Sternes Hotel. Info as found in the St George and Surrounds Travels Guide. The movie Paperback Hero was filmed here.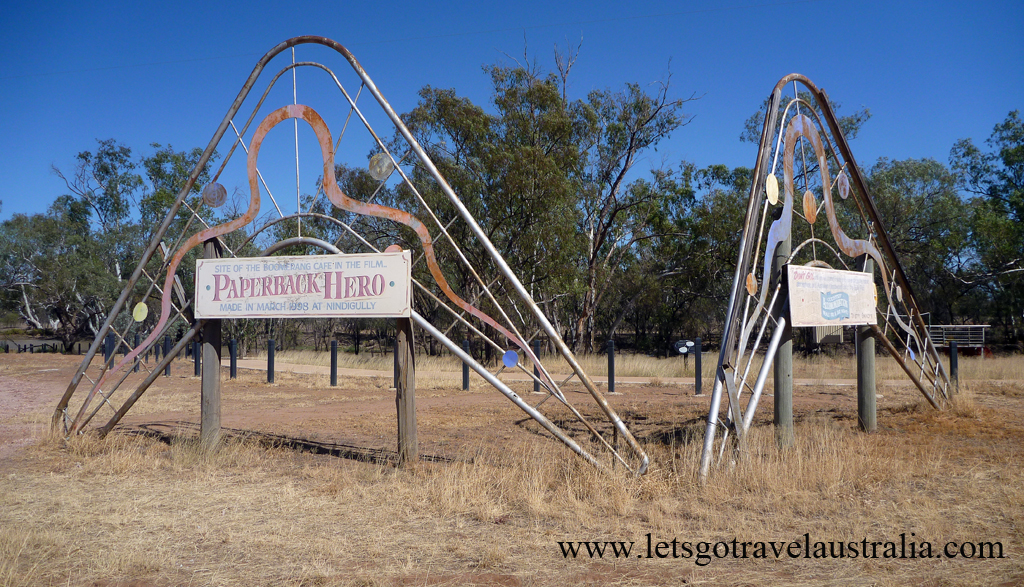 Our camp spot in the dust.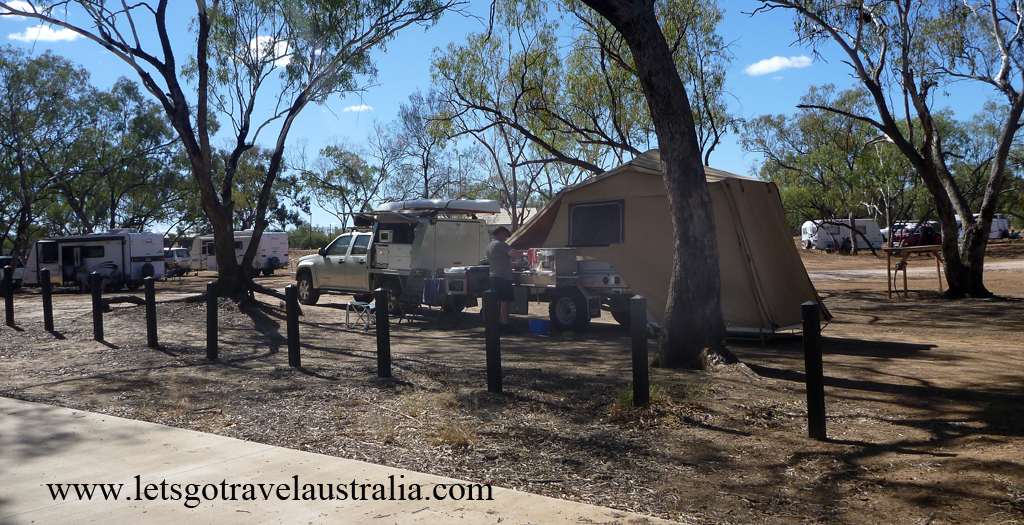 Well the meal had a little bit to be desired. Large yes, in fact we shared a meal. They had unfortunately run out of spuds, so no chips which many including us were disappointed with but these things happen. So we had veggies that were very holy as they had the hell boiled out of them. We had barra, steak was on special and looked good and many said it tasted good. Truckies use the place as a stopover for the night, grab a meal, a beer and have free showers. There were 5 roads trains pulled in up near the pub.
It was a very interesting place to visit, it was really really dusty, mostly due to the many many campers that stop here.