Very peaceful night at Emu Rest Area at Aramac. Had a lovely long chat with 2 families with 11 kids between them who are on their way home after being away for 4 months. What an amazing adventure to have with their children one they will all remember for a long time.
The road to Muttaburra is a good bitumen road, gets bumpy and some narrow bridges as you get closer to Muttaburra. Muttaburra was a nice clean well spread out down with some more amazing sculptures.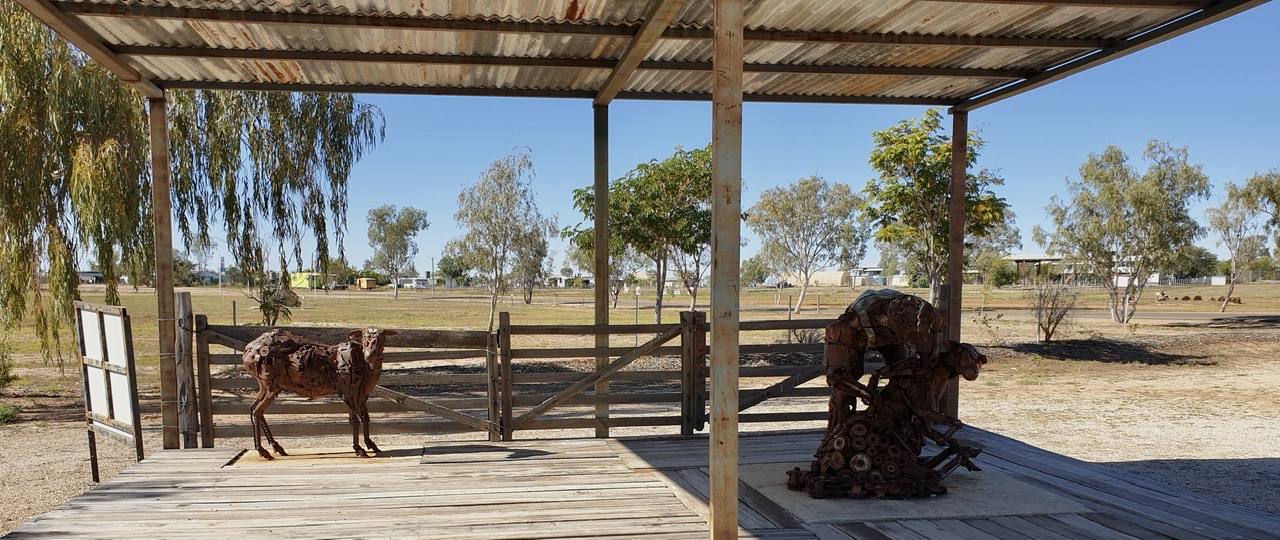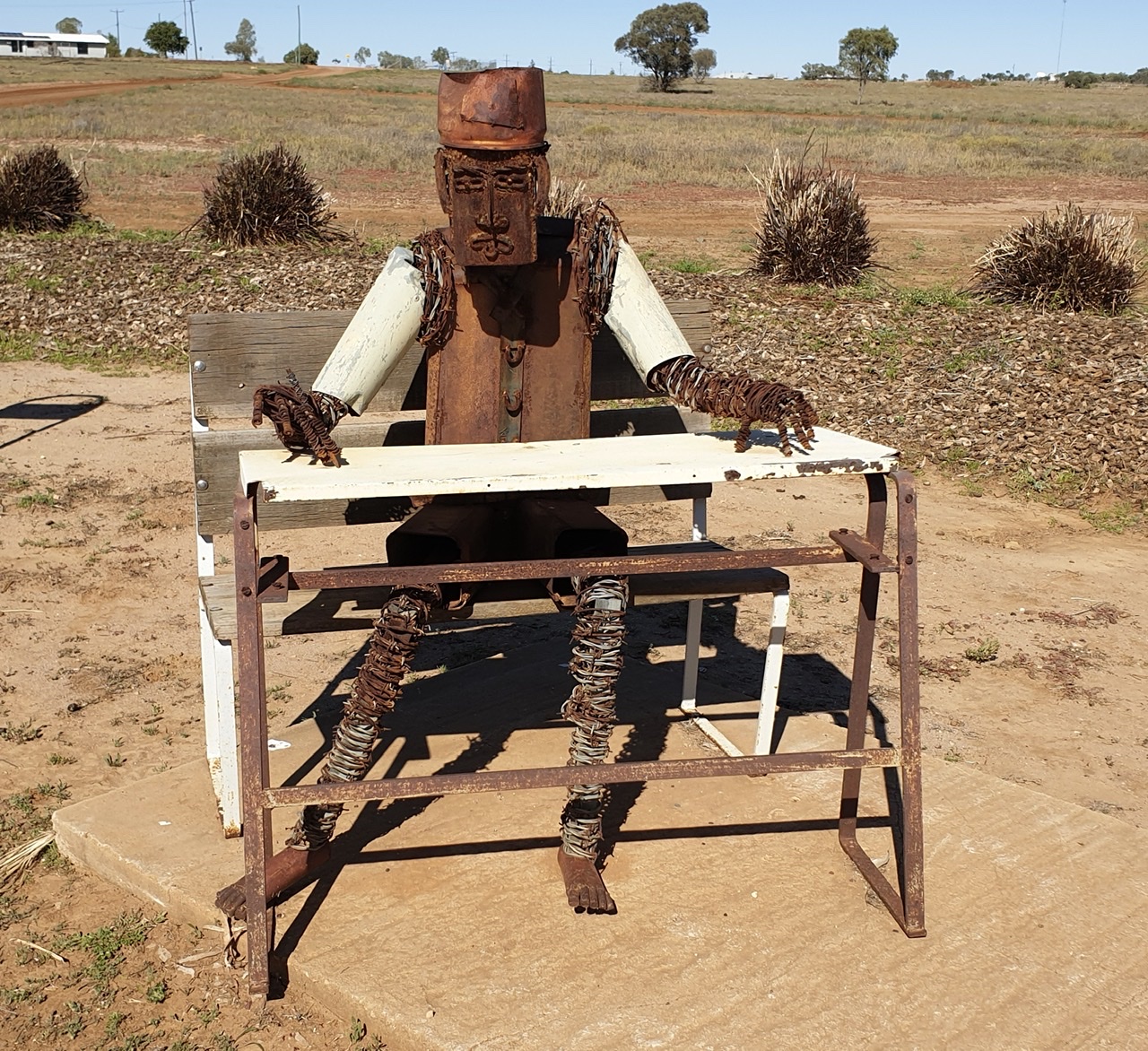 What was disappointing was the Muttaburrasaurus Interpretation Centre. A path surrounded by a large rock fenced area leading into a closed door large space area. It is like a big building of rocks with the replica of the Muttaburrasaurus in-between two rock walls. We had read complaints from other travellers that it was hard to take photos of the replica surrounded by the rock walls and they were right. Maybe there are big plans for this space and it's still in early development but at this point we felt it was a waste of tax payers money as it was funded by the Government.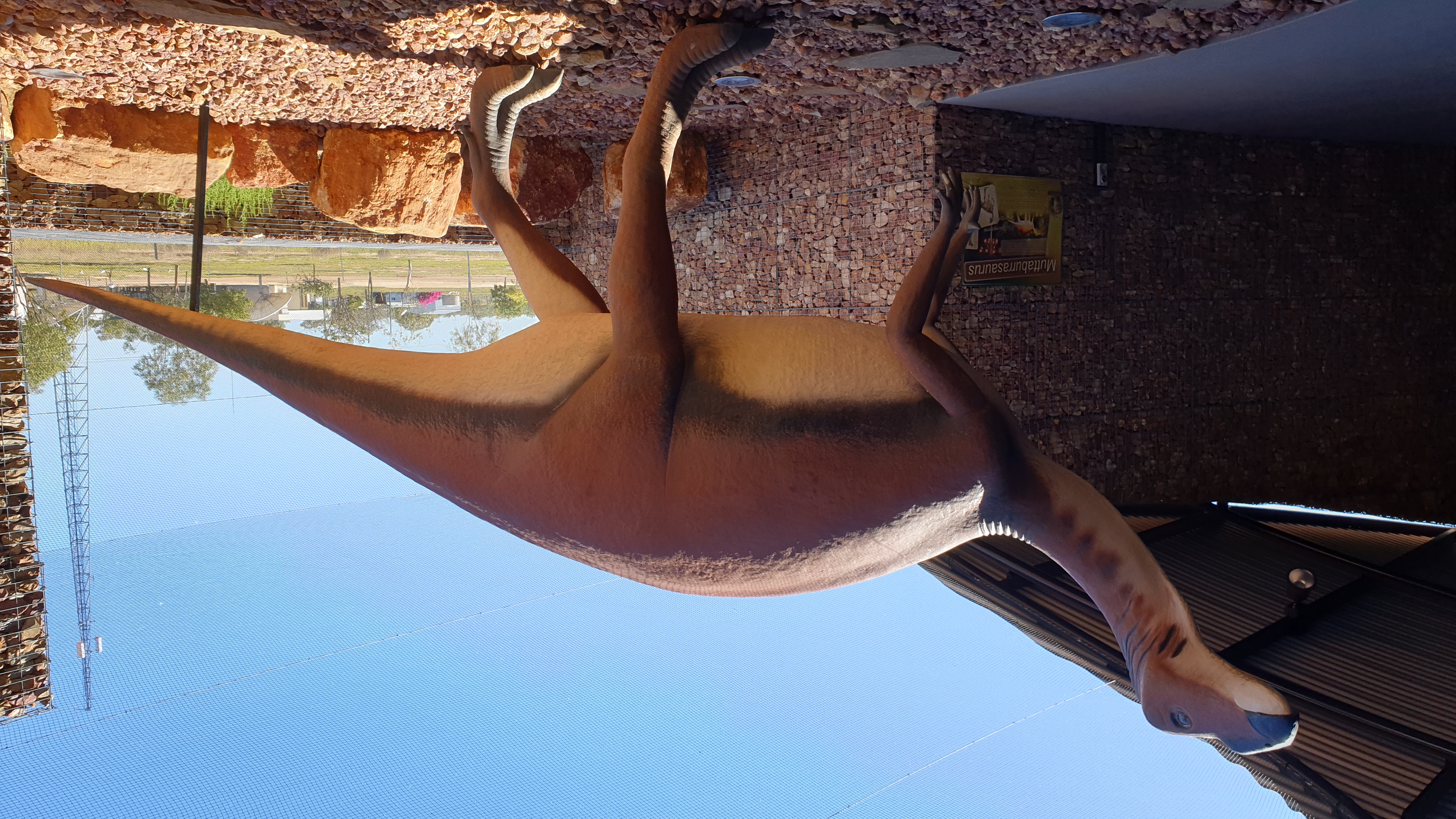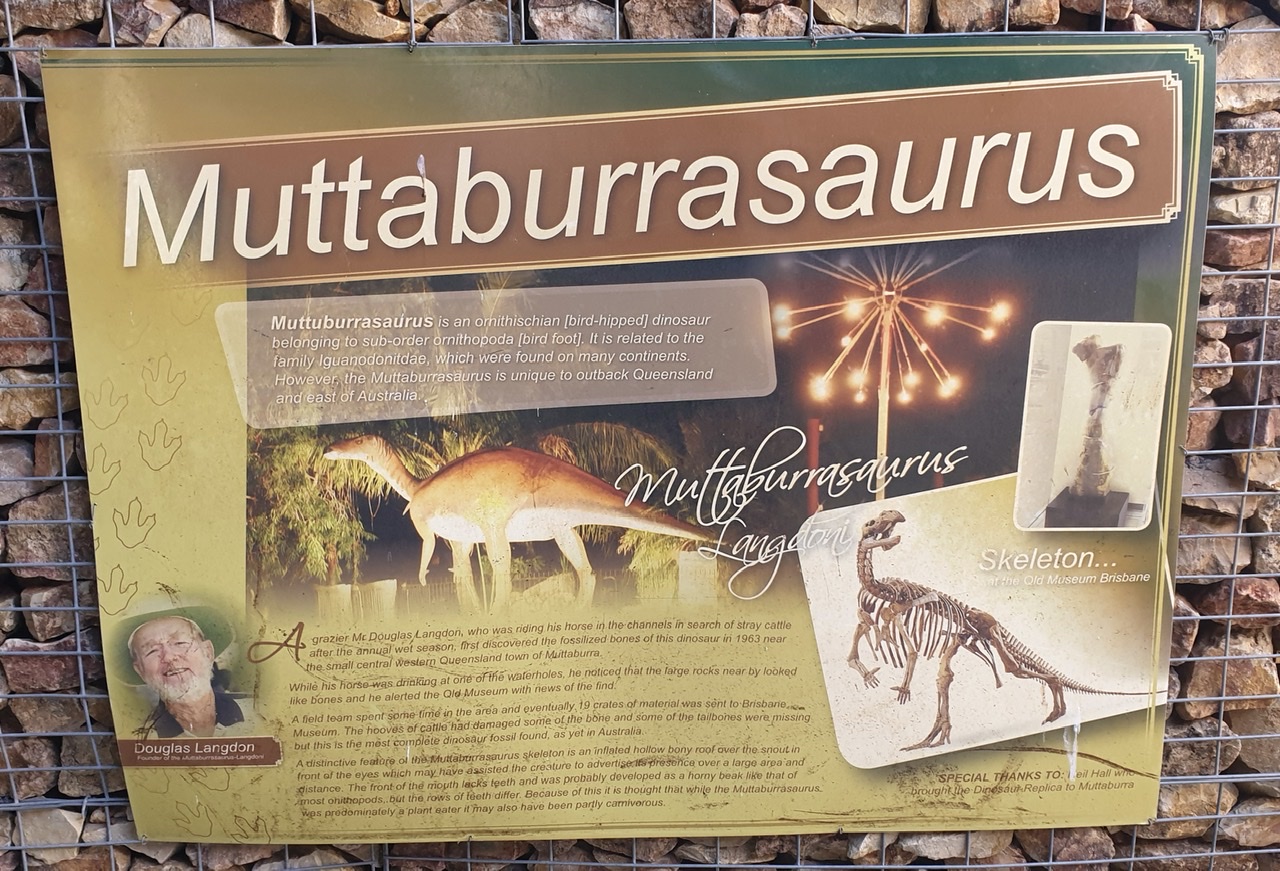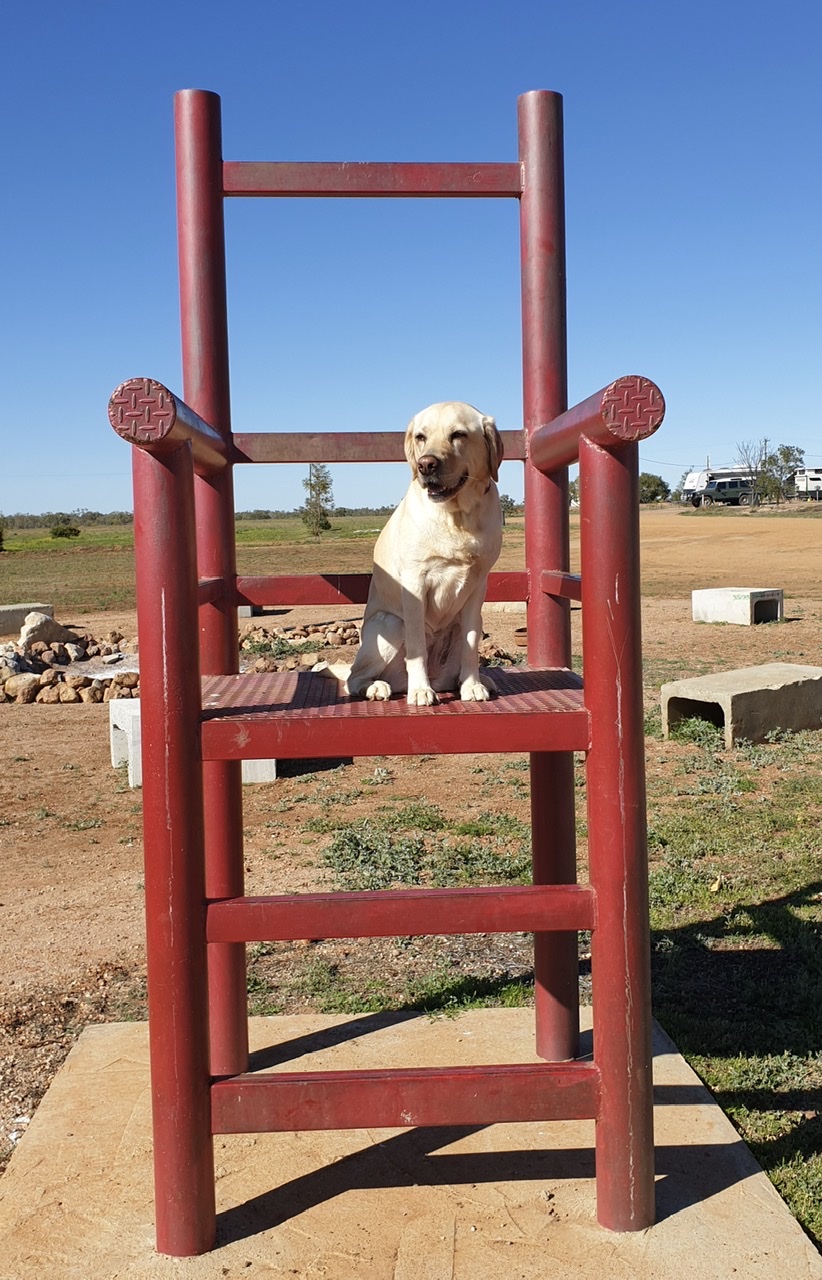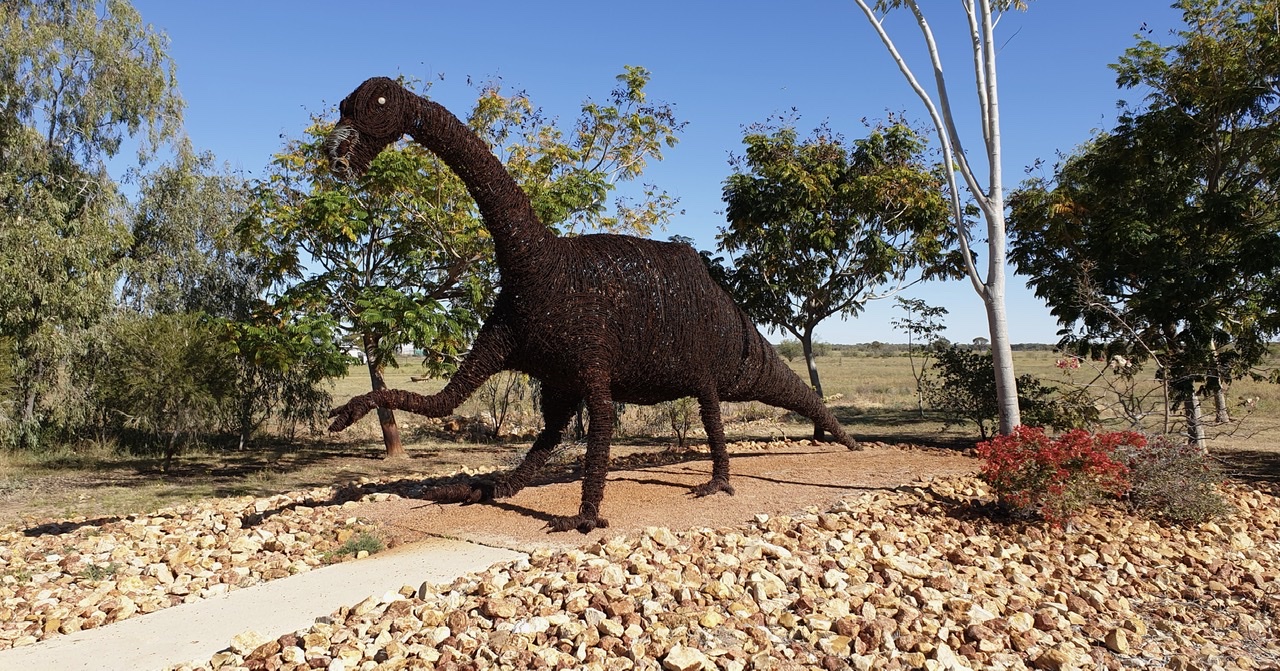 After our look around we moved on towards Longreach, the road to Longreach is mostly bitumen with some sections of gravel road. The road is pretty bumpy with loads of road kill.
Once we hit the main hwy we turned right heading NW of Longreach to find a spot to camp for the night. There are roadworks for a long stretch, so one rest area was not accessible so we stopped for the night at Macsland Rest Area about 25km out of Longreach. There are still road works but easy enough to get in and big area to camp further off the road, a handful of other travellers camped here.