As we continue to slowly move north we had to be very mindful again of wet muddy ground and pick any over night stops very carefully.
We stopped at Dululu for a night and managed to get a concrete slab for our annex which was cool and gravel to park on. It's a great donation camp with showers and toilets, lots of bins, dump point and even power if required. A great food van across at the hall does a roaring trade with campers and people passing buy. We got some hot chips and they were a large serving and very yummy. Only downside was a rooster that was in very fine voice on and off during the day and night, especially at 3am for some reason.
Another great stop for the night was the Dingo Roadhouse. They have showers, toilets and food at the roadhouse. Out the back is a huge area to camp. Road trains also come in at night but easy enough to get back far enough away from them. Would definitely stay here again. We also did a walk into Dingo where Jess met a friend.
Big grassy camping area further up the back.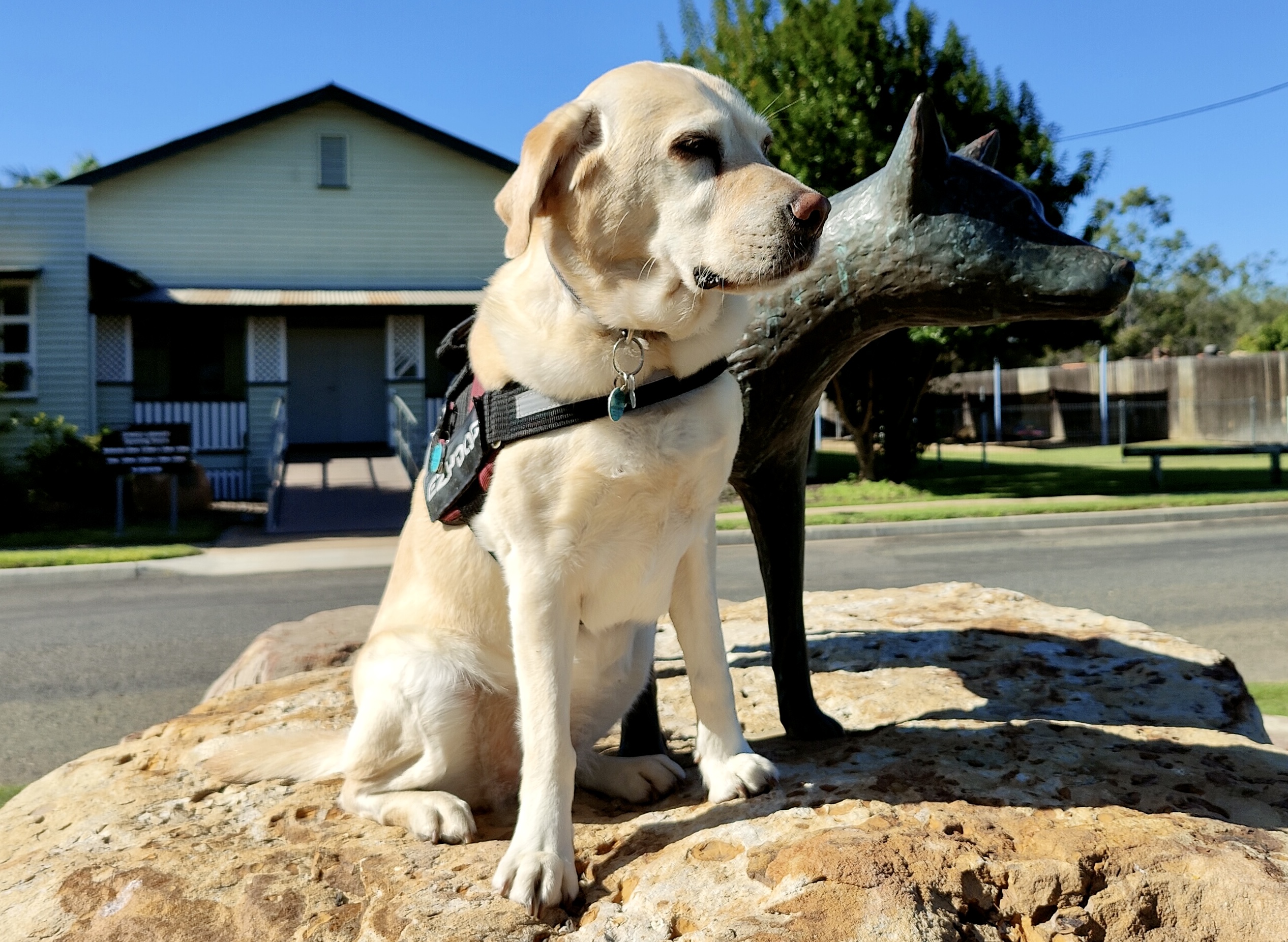 Jess's new pal 😁
Stayed at a couple of blue metal motels either side of Emerald. Emerald we filled up on food, fuel and water and did a bit of other shopping.
Just west of Comet, large area we had to ourselves.
Next stop was Middle Mount, which is a purpose built coal town, services several mines in the area. We stayed the night at the Middle Mount Golf Course which is free but you must be self contained. You can get meals and something to drink at the club house. Fuel in town was very expensive much cheaper at Nebo.
We Drove up and had lunch at The Blue Mountain Park, that has great views over the town, mine and lots of granite boulders.
Nebo is a lovely little town. Not a lot there but had lovely feel to the place. Of course there is a local pub. A concrete walkway on the top side of the river to walk along. There was some huge horse event on at the showgrounds. Camping can be found at the Ampol Motor Inn and Van Park. $12 a night for power and water. We didn't need either so moved onto the Lake Elphinstone.