We sat back and relaxed at the waterhole for the morning and packed up after lunch heading into Winton for a quick look at the new Waltzing Matilda Centre.
Then it was then onto the Boulia Road heading towards Middleton Hotel for the night. Got there about arvo cuppa time, several other vanners here. Camping area is very dusty which is too be expected but we did manage to find patch of dry grass to have at the front door.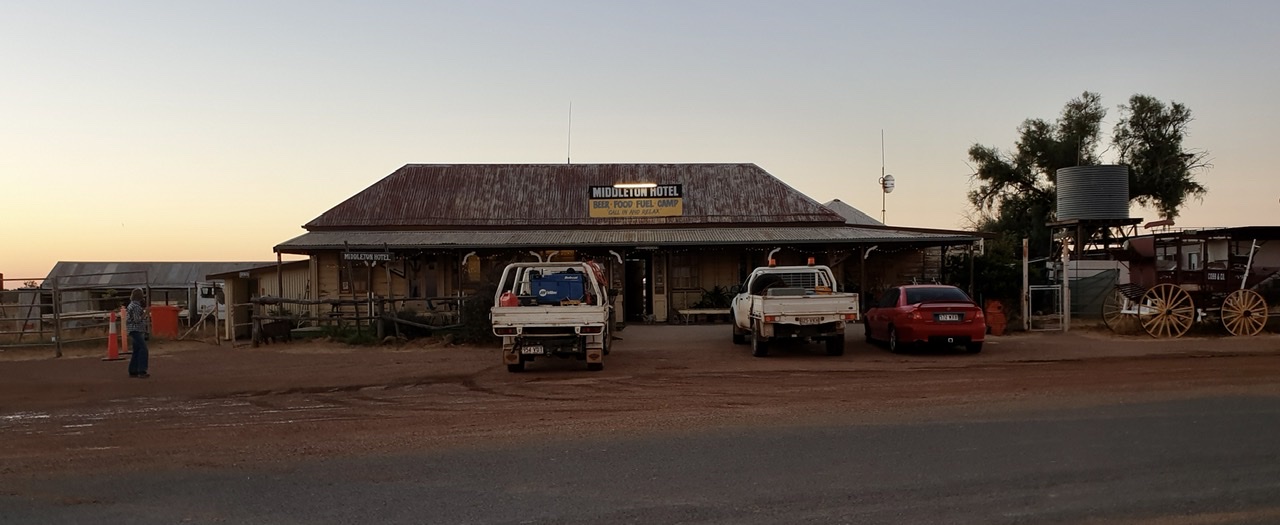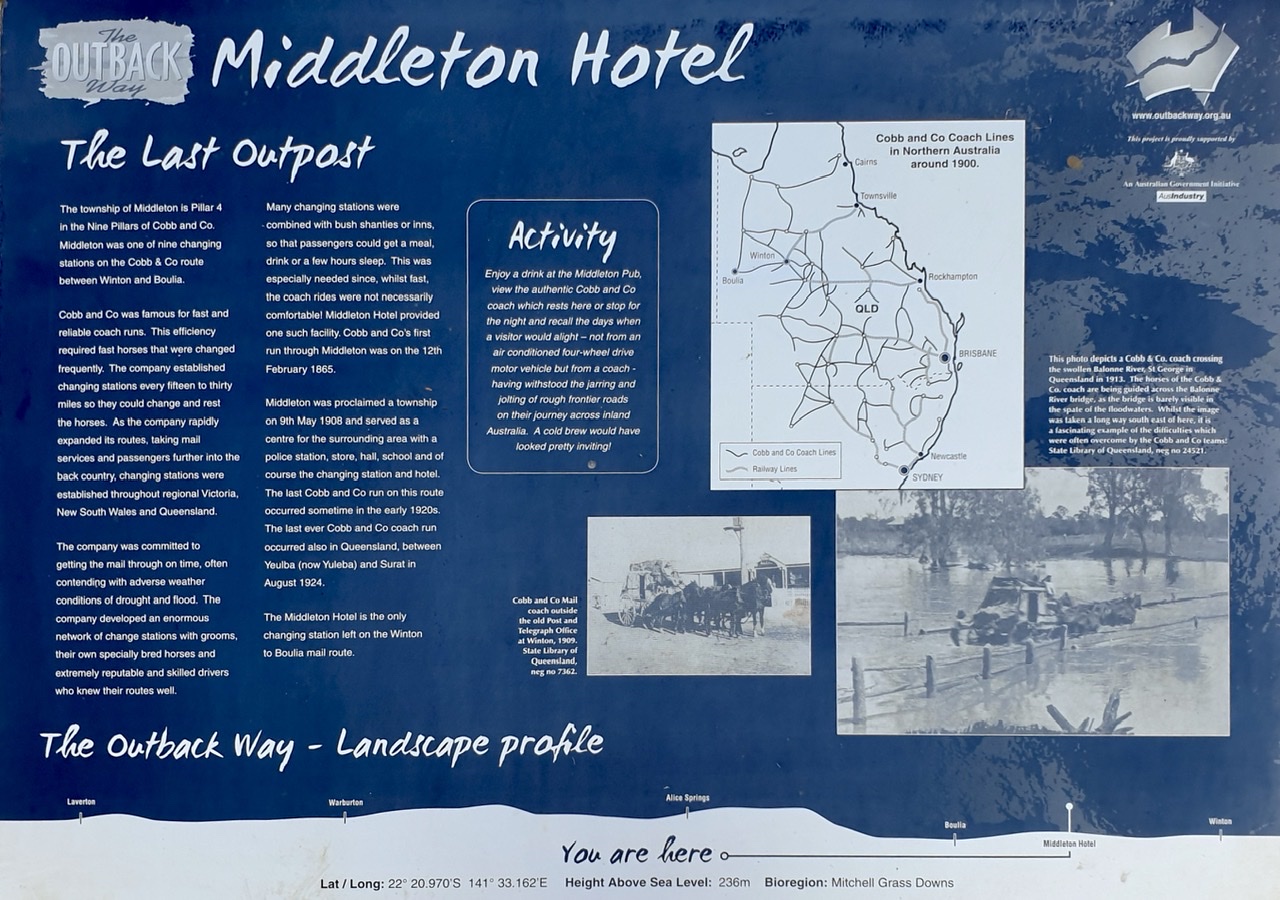 We have come from nearly needing a heater on to needing the aircon on, it's very warm here, Chris gave the aircon a run for 10mins on the battery to cool the van down, so cool that we can do that.

We have head wonderfull stories of the great meals at the Middleton Hotel with hosts Val and Lester, tonight we will find out how good or not it is. Unfortunately our fish was not cooked through and was still a little frozen in the middle. We have heard from travellers since then that they also enjoyed a nice meal so I think if you choose the house meal you will be sweet.
This is a must stop location, lots of history and great to support the hotel.