Lake Elphinstone is a naturally occurring body of water approximately 3.5 km long and approximately 1 km wide from the centre. The lake is the largest natural freshwater body in Central Queensland. 
Due to Lake Elphinstone being uniformly shallow, it's waters have a relatively high level of plant nutrients containing a range of food plants for water birds. The lake is known to be a breeding area for the black swan and the brogla.
We saw several black swans, pelicans and other water birds but no brogla's. Unfortunately there is a lot of long spikey sort of grass along the water's edge that makes it hard to get too close to any water birds. Surprisingly the lake wasn't that full.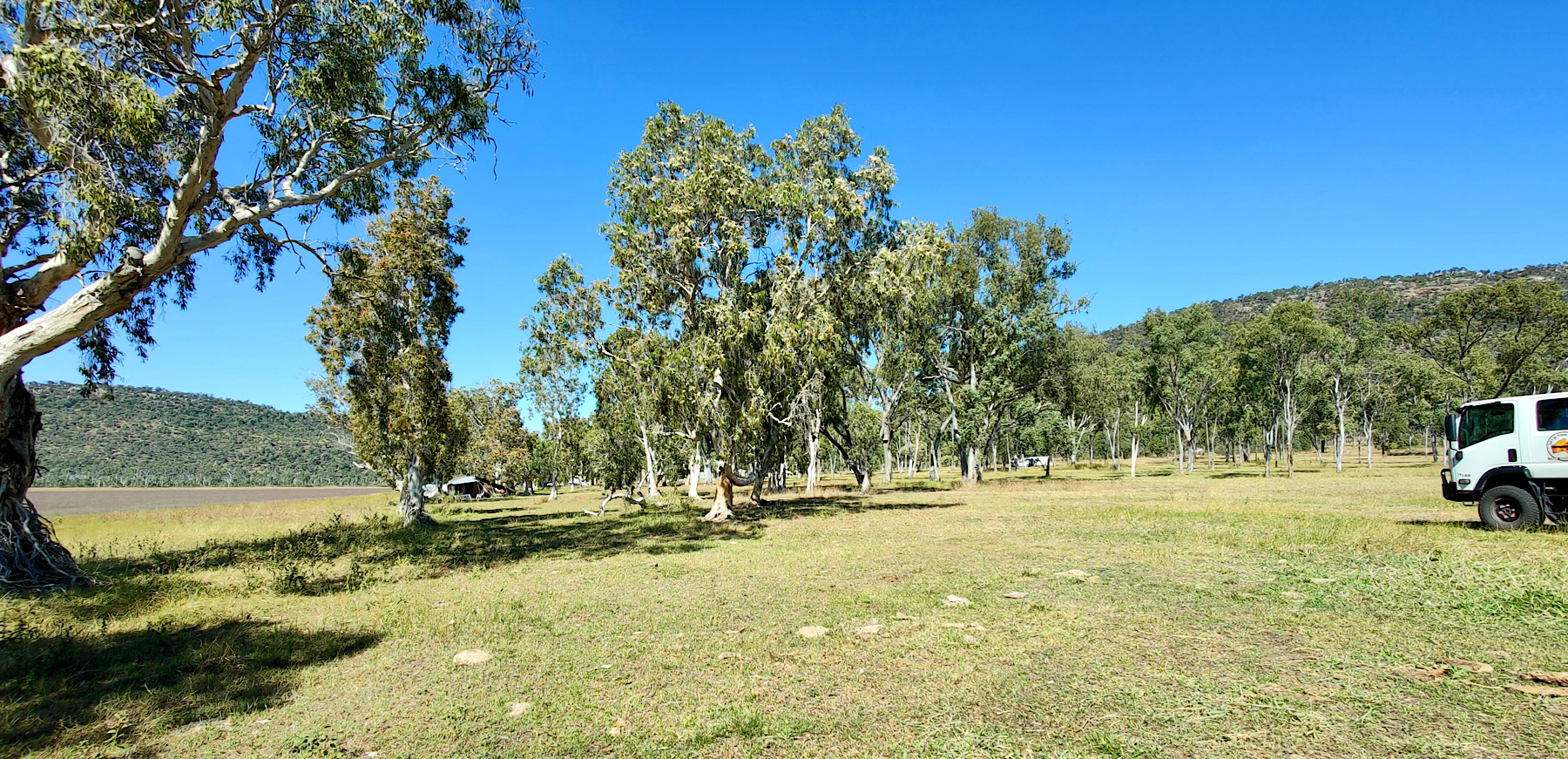 It's a really lovely peaceful place to sit and chill for several days. A very large camping area with plenty of trees for shade in hot weather. Some toilets near the entrance and cold showers. Also several skip bins and table and chairs. It does have lots of prickles, cows that leave lovely deposits but never came too close to our campsite but any portable solar panels campers have are being packed up at night away from wandering cows. Also dog friendly.
We stayed here for 5 nights, it was an opportunity to relax, do some washing, baking and a few chores with lots of sitting and chatting along the way of course.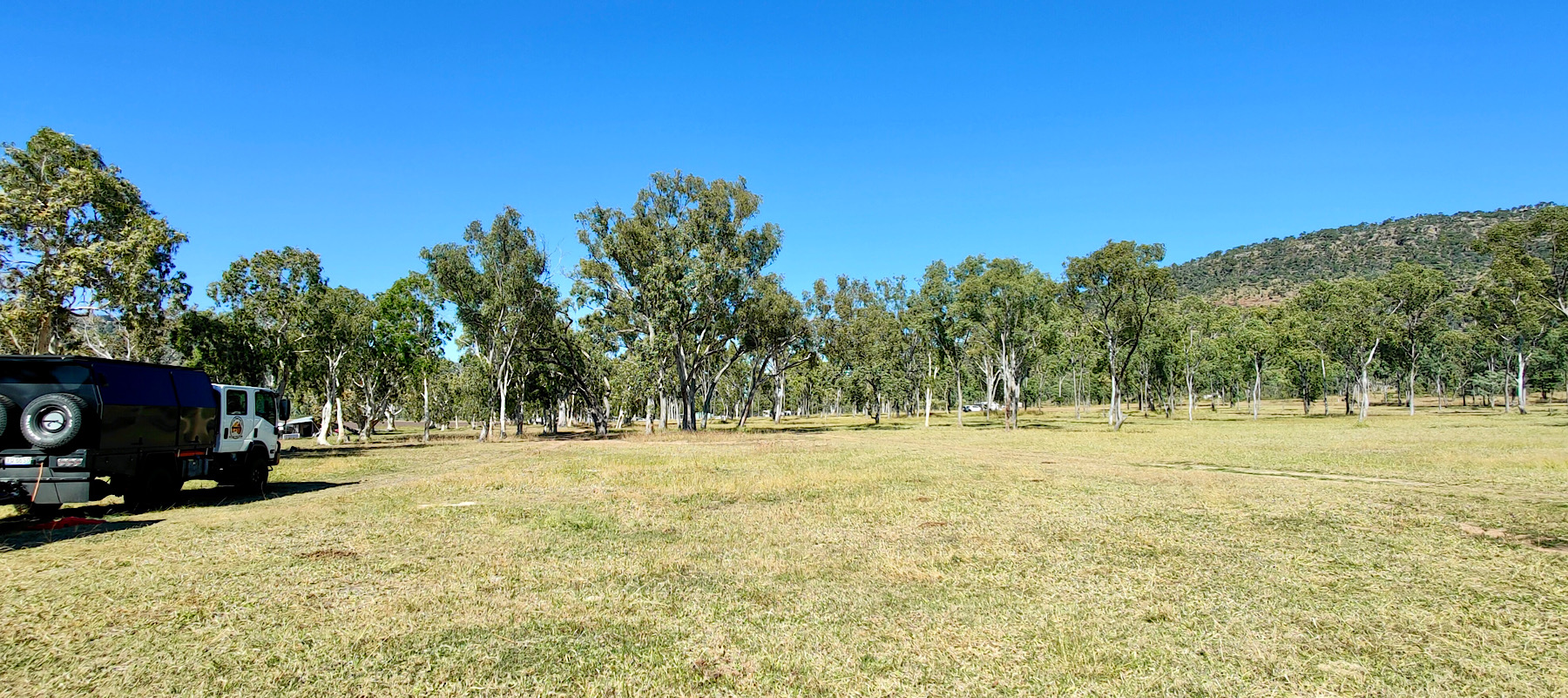 We were also privileged on our first night while we were sitting out eating tea to have our own private viewing of staircase to the moon. Big orange moon rising up over the lake. Unfortunately these things never really capture well on camera. It was really special.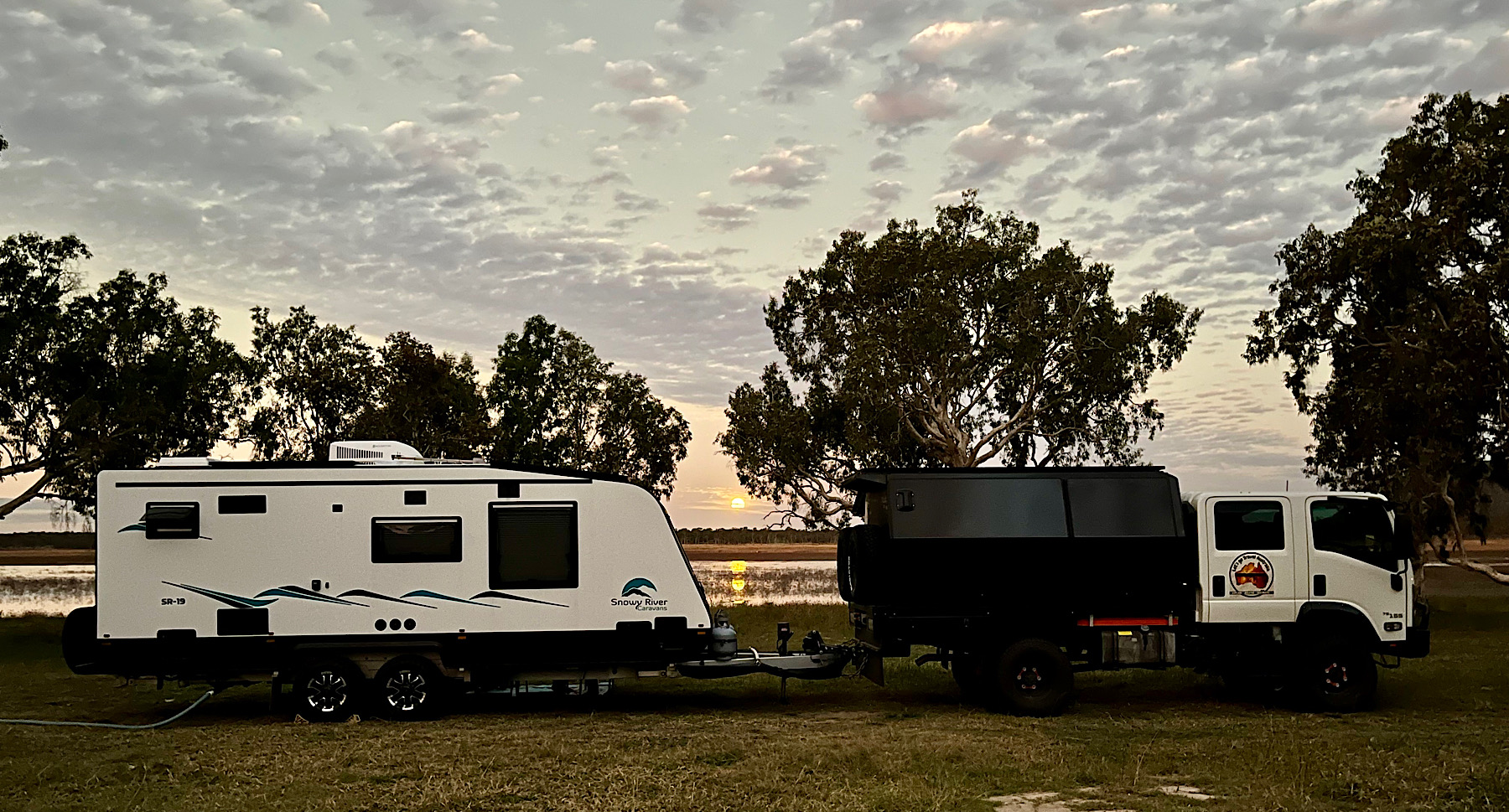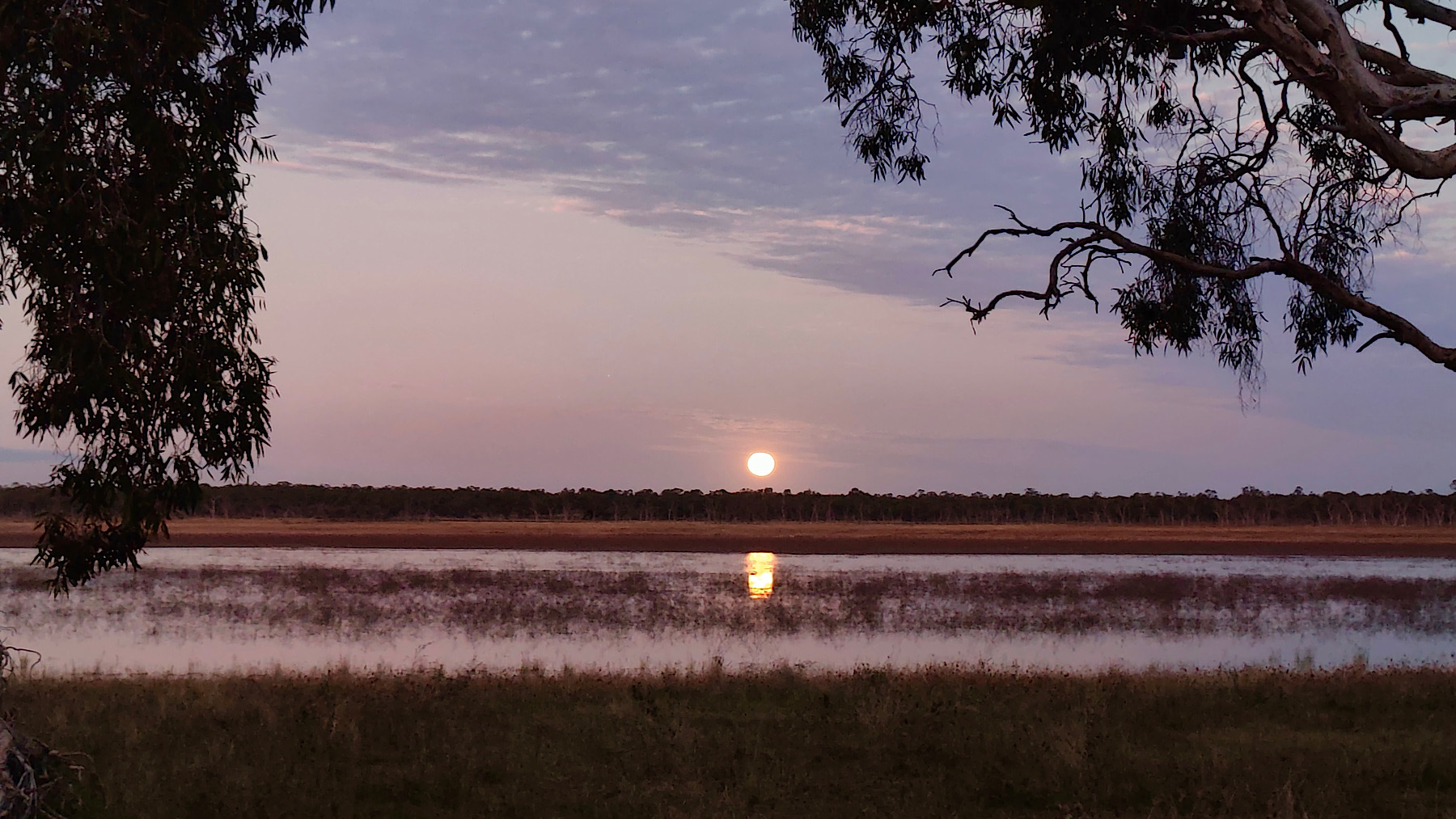 Our plan was to head towards Mount Coolon but after talking to a fellow traveller he told us how corrugated and rough the road was so we headed to Collinsville instead.