Perfect one day…. Raining the next, that is Queensland for you, especially this year.
Queensland Heritage Park at Biloela has only been opened back up for a few days after being closed for sometime due to recent rains and wet ground. Also their annual Old Wheels in Motion Rally.
Due to being a heavy vehicle they were concerned with putting us in the normal camping area where the grounds were still soft. They decided to put us in a different area where there was some gravel on the road. Suited us fine as we had the area to ourselves next to some old machinery.
Doesn't life like to throw curve balls. It rained most of the next day and was particularly heavy in the morning. We ended up being totally surround by our own lake, van and truck. Now you pay more for lake view sites 😁 Luckily we stayed on the road base so had no issues reversing out. The worst part was carrying Jess over the lake for walkies.
Apart from that we highly recommend the place. $15 power and water (sometimes more than you want 😂) and $10 unpowered. Amenities are like ensuite type cubicles. Sites are large and flat, there is also a dump point. Bookings are recommended, area is gated with a card pass and a second gate closes at 4pm when the centre closes. You must check in before 4pm. It is a 48hr rest area only, also pet friendly.
Queensland Heritage Park also houses a museum, information centre, cafe and souvenir and gift shop.
Camping fees include entry into the heritage park. It was awesome to be camping in amongst the old machinery, sheds vintage cars etc and explore these at our leisure. The centre is run by the Callide Dawson Machinery Preservation Club.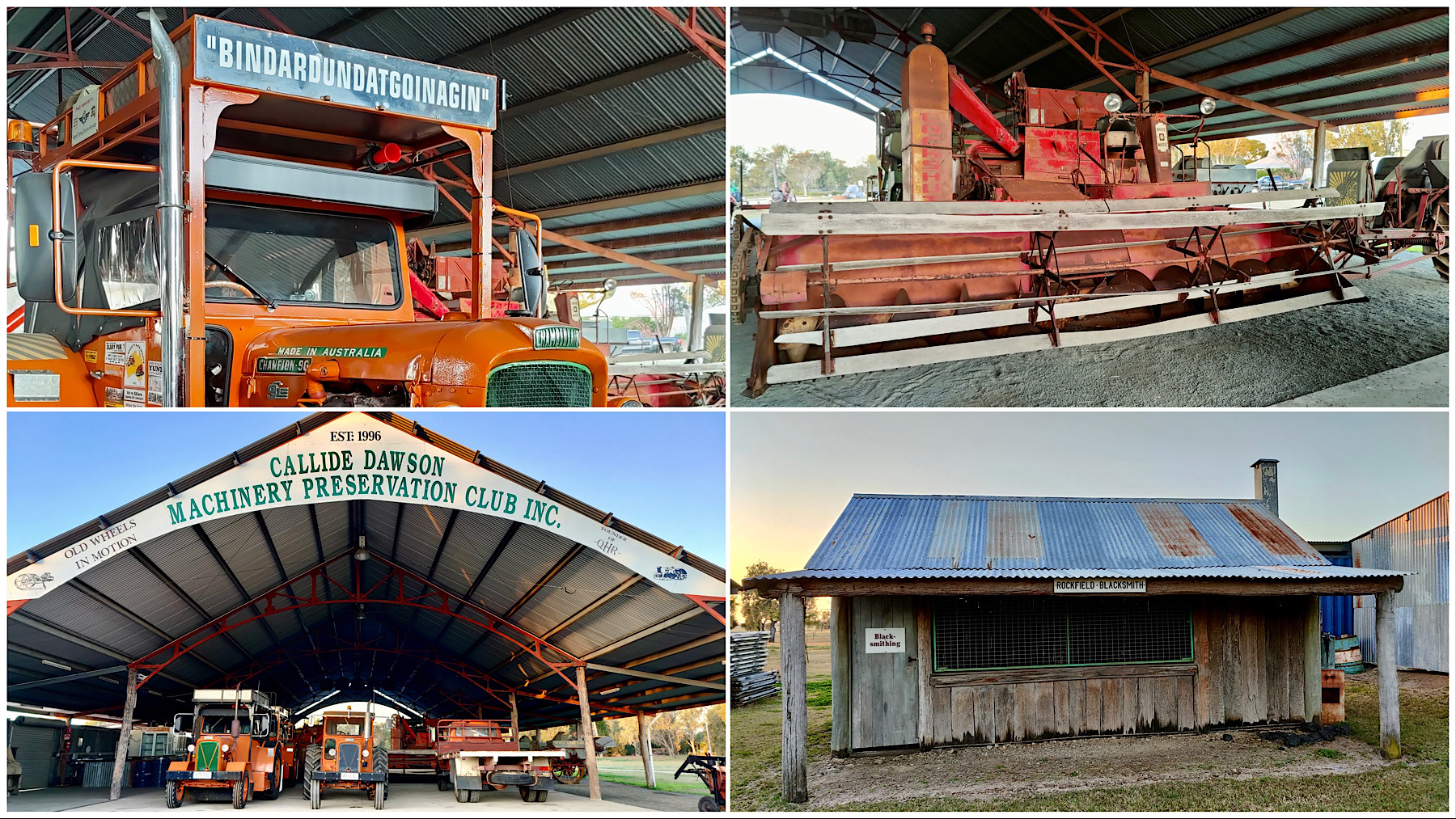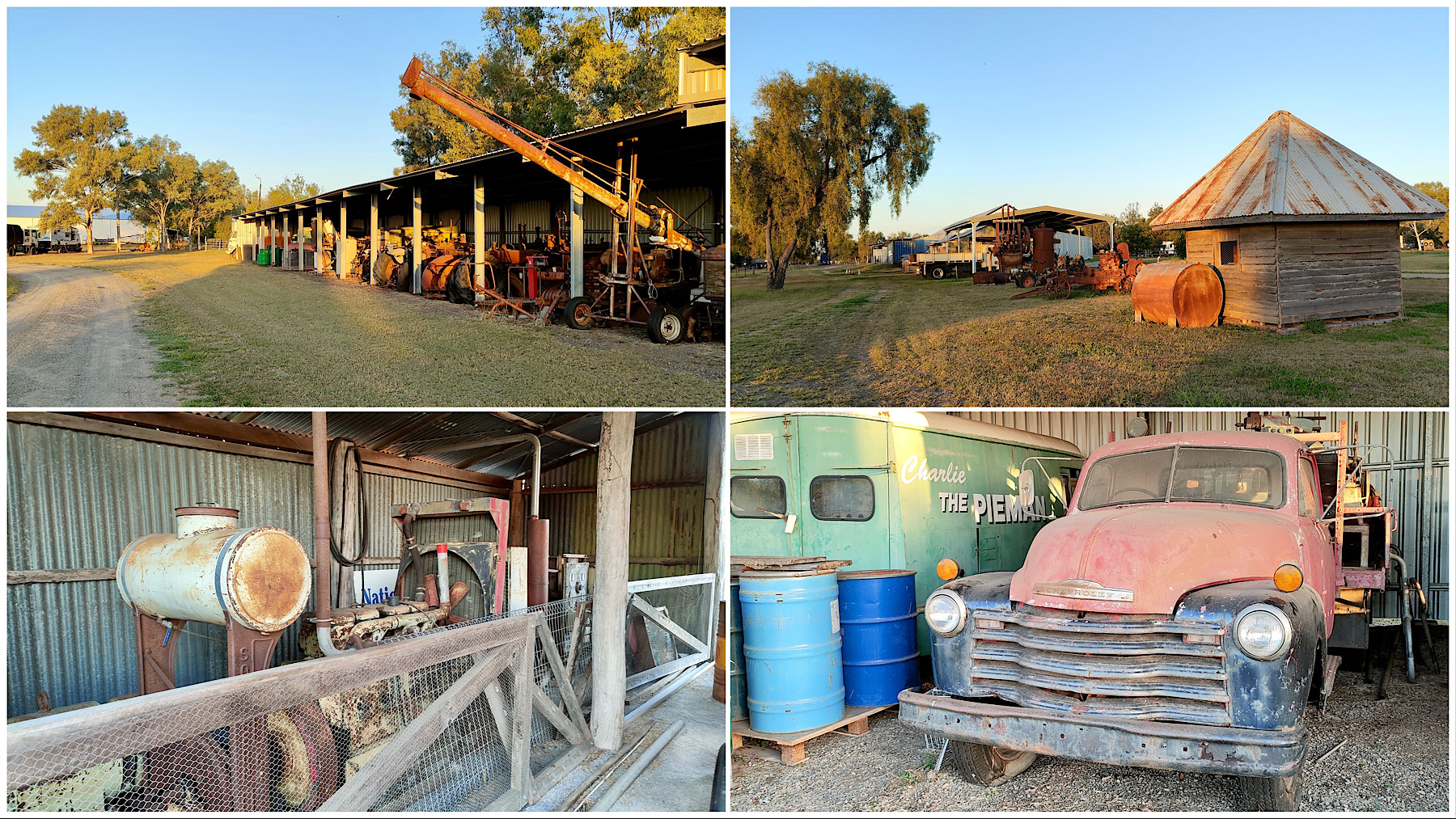 Each year it plays hosts to the Old Wheels in Motion Rally & Swap Meet on the third weekend in July of each year.  The weekend showcases the uniqueness of the many vintage machines on display. Demonstrations and events like the vintage tractor pull, the tractor balancing completion and the traditional grand parade.  There are also market stalls, trade and swap meet. Sounds like a great weekend.
The pet parrot was very interested in Jess, swinging upside down to get a closer look. Not sure Jess was so sure. 😁
Biloela township has a good city centre with a variety of shops and businesses. Definitely a town worth visiting for a few days.