We spent 5 nights at this wonderful free camping area right along the banks of the Gwydir River. 25 km from Moree is the turn off to Gum Flat Road, it is then only a few kms up the road to a camping area that goes 2km along the river.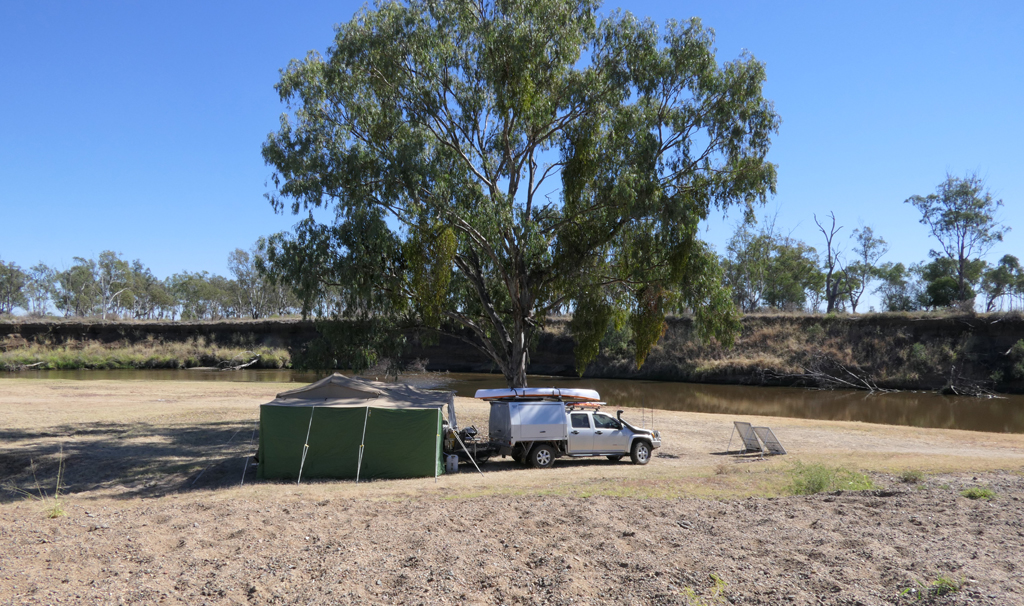 Plenty of reasonable flat areas to choose close to the waters edge or up higher on the bank overlooking the river.

There are so many great spots it's hard to choose a favourite.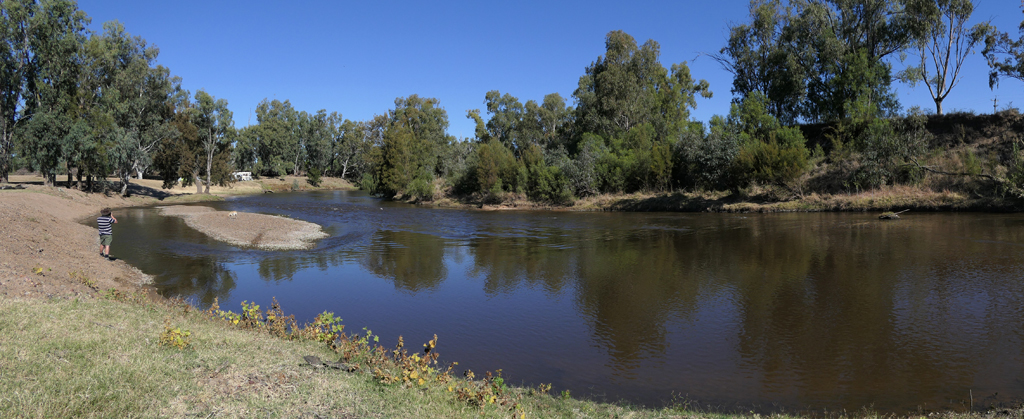 There are table and chairs, bins and a long drop loo that we were told was pretty disgusting up the top.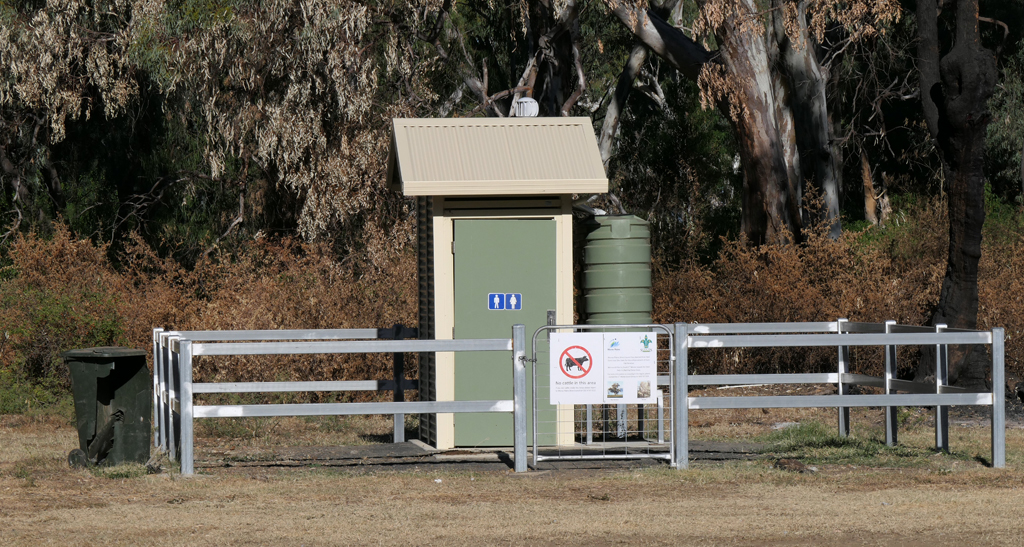 There is another lot of tables, bins, cover with a newly built bbq on a flat area about half way along overlooking the river. We were camped a little way from these but did note is was a popular spot for day visitors and groups of campers wanting to use the tables, so best to camp a little away from this area if you are looking for peace and quiet.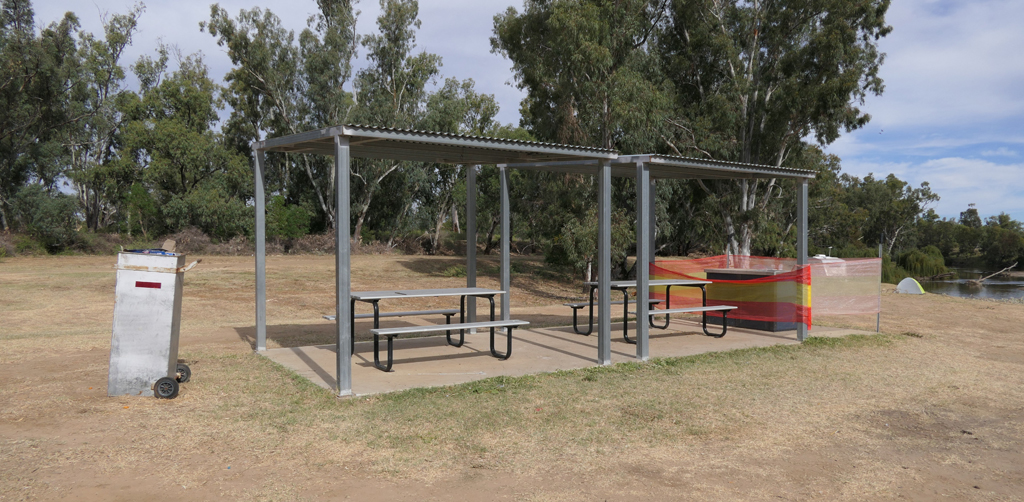 There are also another lot of bins near a really nice flat camping area.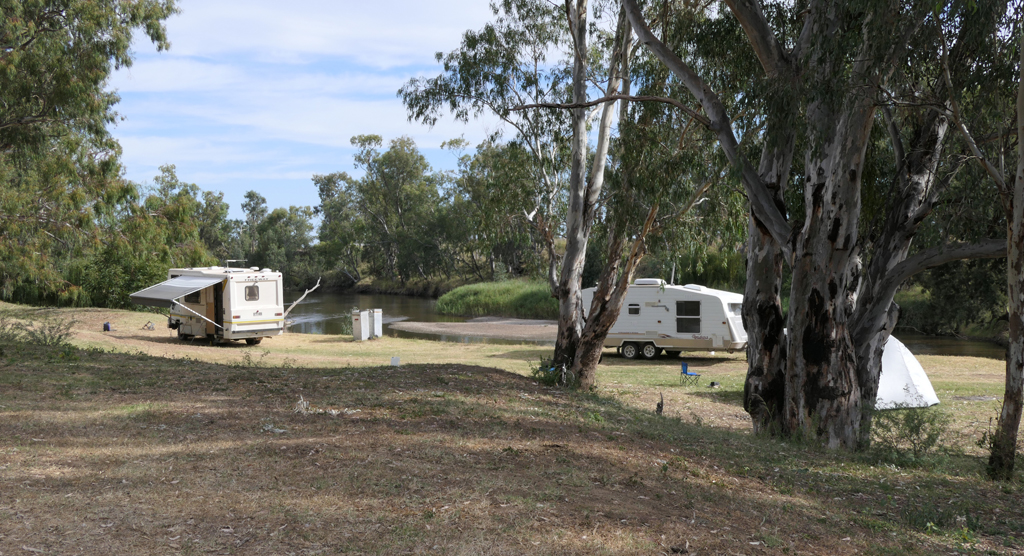 Lots of bird life, plenty of trees for shade depending on where you camp. Cod and perch in the river and lots of cows, and  several different type of prickles that poor Jess would often get in her paws. She learnt to stay on the tracks and avoid any grass.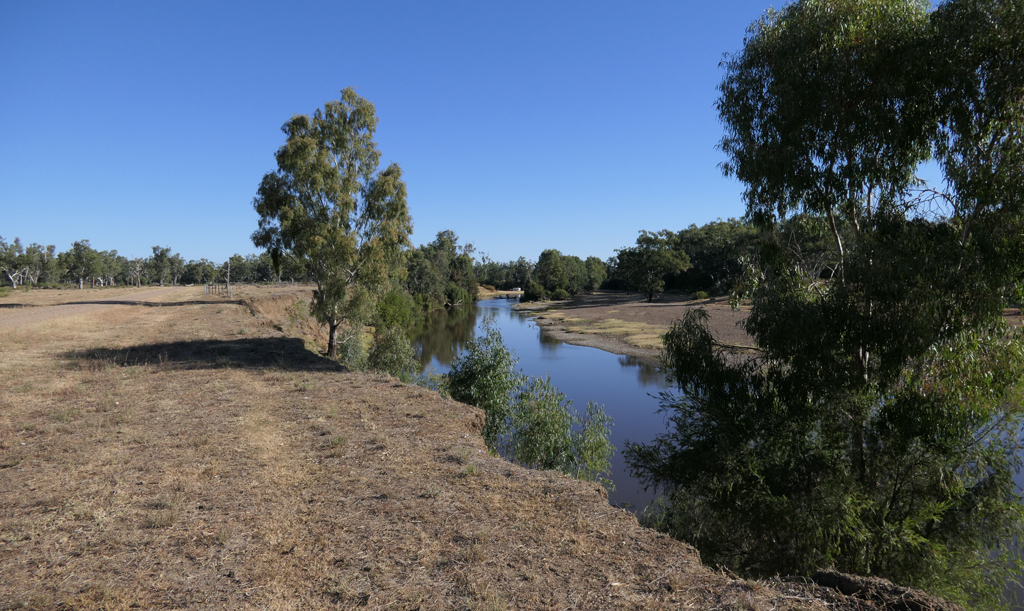 Jess loved the freedom to go for a swim in the river and have a good run around with the ball.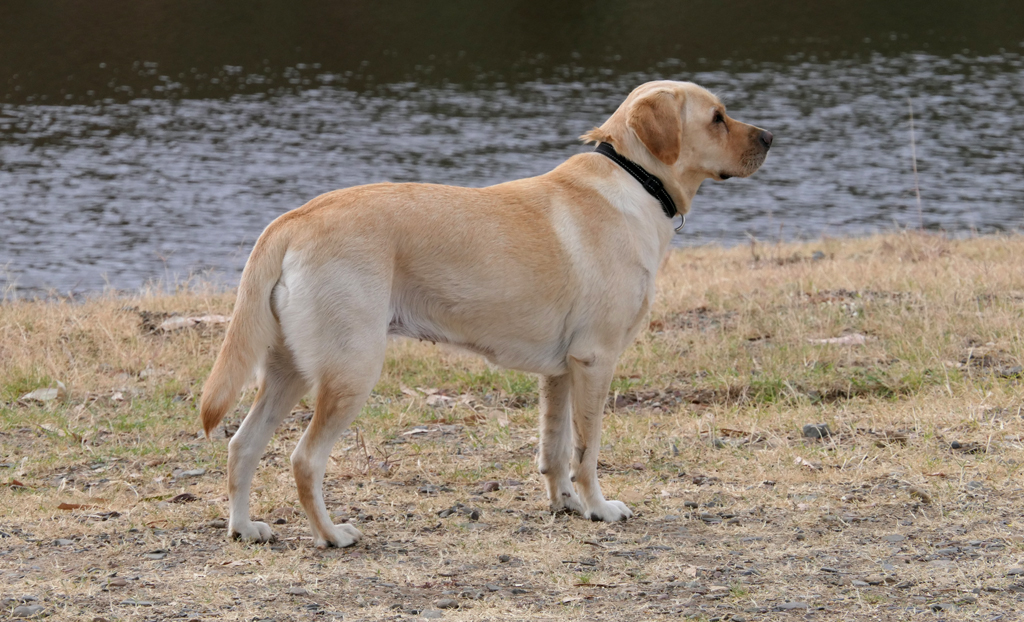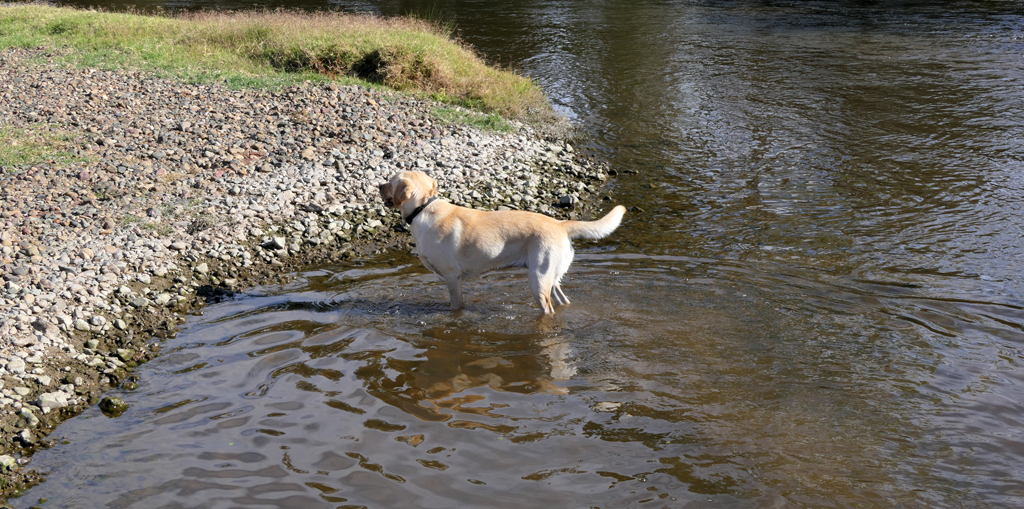 Down the river there are more places to camp.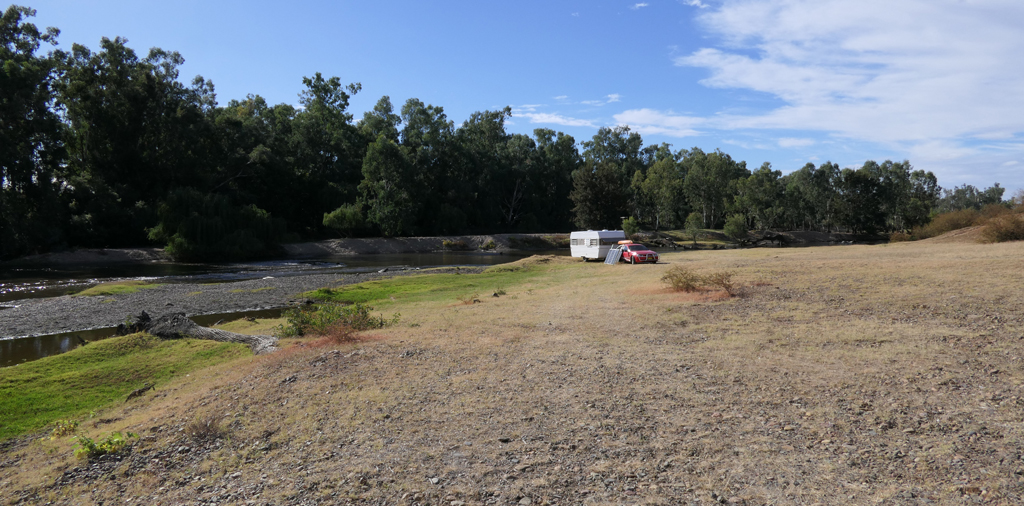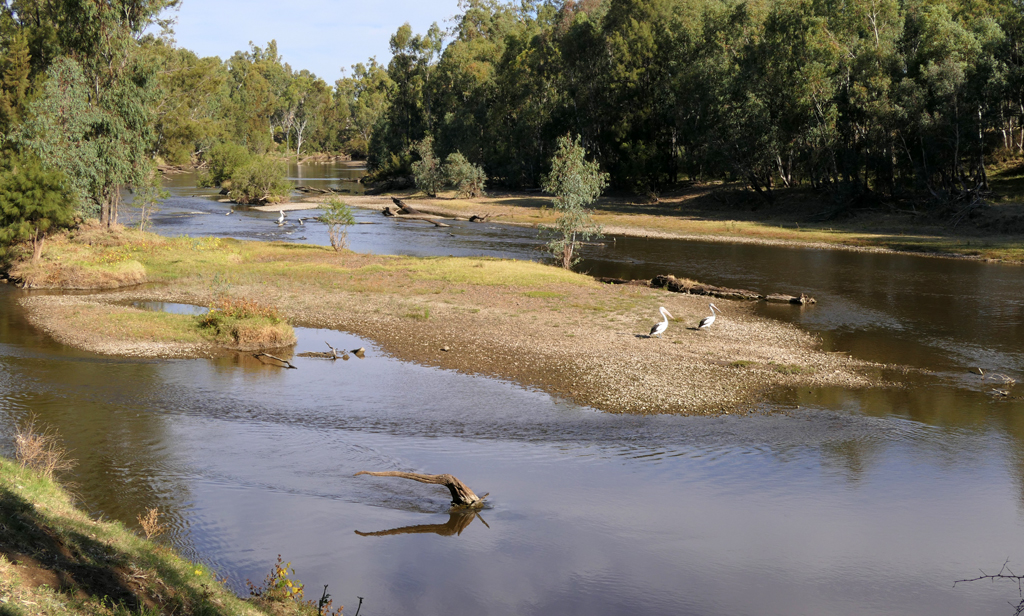 Being so close to Moree is a plus as far as shopping and access to a good size town and with hot pools. But it also close for the locals to pop out for a weekend of camping and fishing, don't blame them it's such a great spot. We will certainly be back.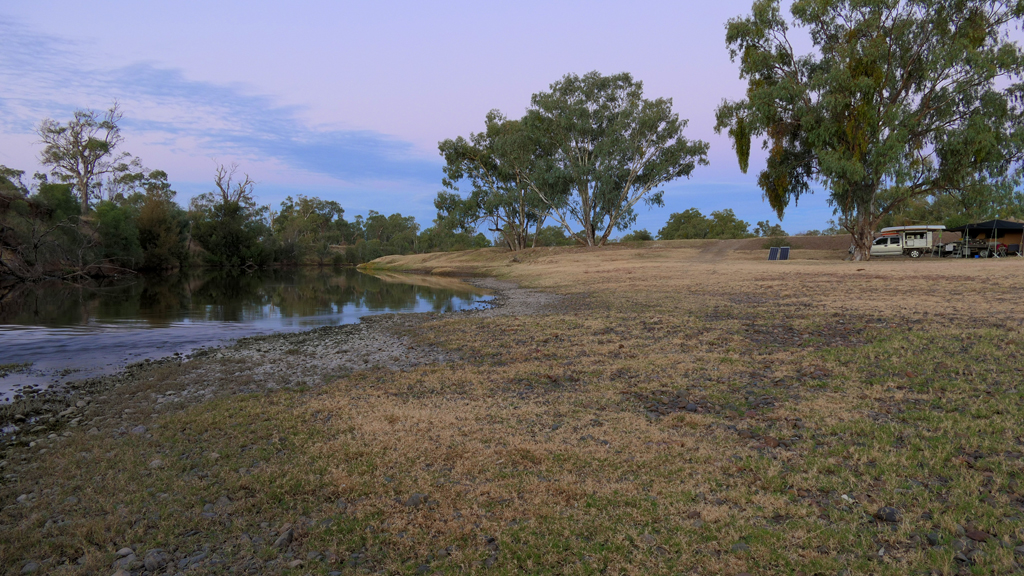 When we were there the river had a decent flow so paddling up stream was a little challenging.