Places like Collinsville is why we like to get off the main hwy's and explore the small towns off the coast. What an awesome little town, very friendly and great community spirit.
There is a free 72hr RV park at the Showgrounds, an information centre is located on site with very helpful friendly staff. There are heaps of drinking water taps, toilets, showers $2, bins, a large book exchange, you can let you dogs run loose on the oval but be warned there were bad prickles, the area is only a short walk into town. It is a bit noisy at night with coal trains passing by.
Of course they are open to donations and ask you to put any receipts of money spent in town into a box on the veranda of the info centre. Since the park opened in July 2017 so far $416,058.85, has been spent in town by travellers staying here. Well worth the town allowing free camping and bringing travellers into this small town. Few stand out months July 2021 – $23,649.86,  July 2019 – $24,699.57 & Aug 2022 – $23,128.76. Also shows the busy months in Qld. 
Collinsville has a heated swimming pool with a great water park, next door there is also a fully fenced playground. Several supermarkets, bakery, hardware store, post office, several servo's. The whole area is well kept and clean.
There is a Lion's fruit park where people are free to pick their own fruit when in season. How awesome is that.
Collinsville is a coal mining town, 85km west of Bowen in Qld. This area was opened as a grazing run in the early 1860's, mining eventuated in 1919. Unfortunately on the 13th October 1954 tragedy struck the mining town. An outburst of "Black Damp" or carbon dioxide, poured through the the No. 1 State Mine, killing 7 men and 2 pit ponies. Each year on the 13th of October the town gathers to remember the lives lost in the Collinsville mine. There is a mine tunnel memorial across the road from the RV park.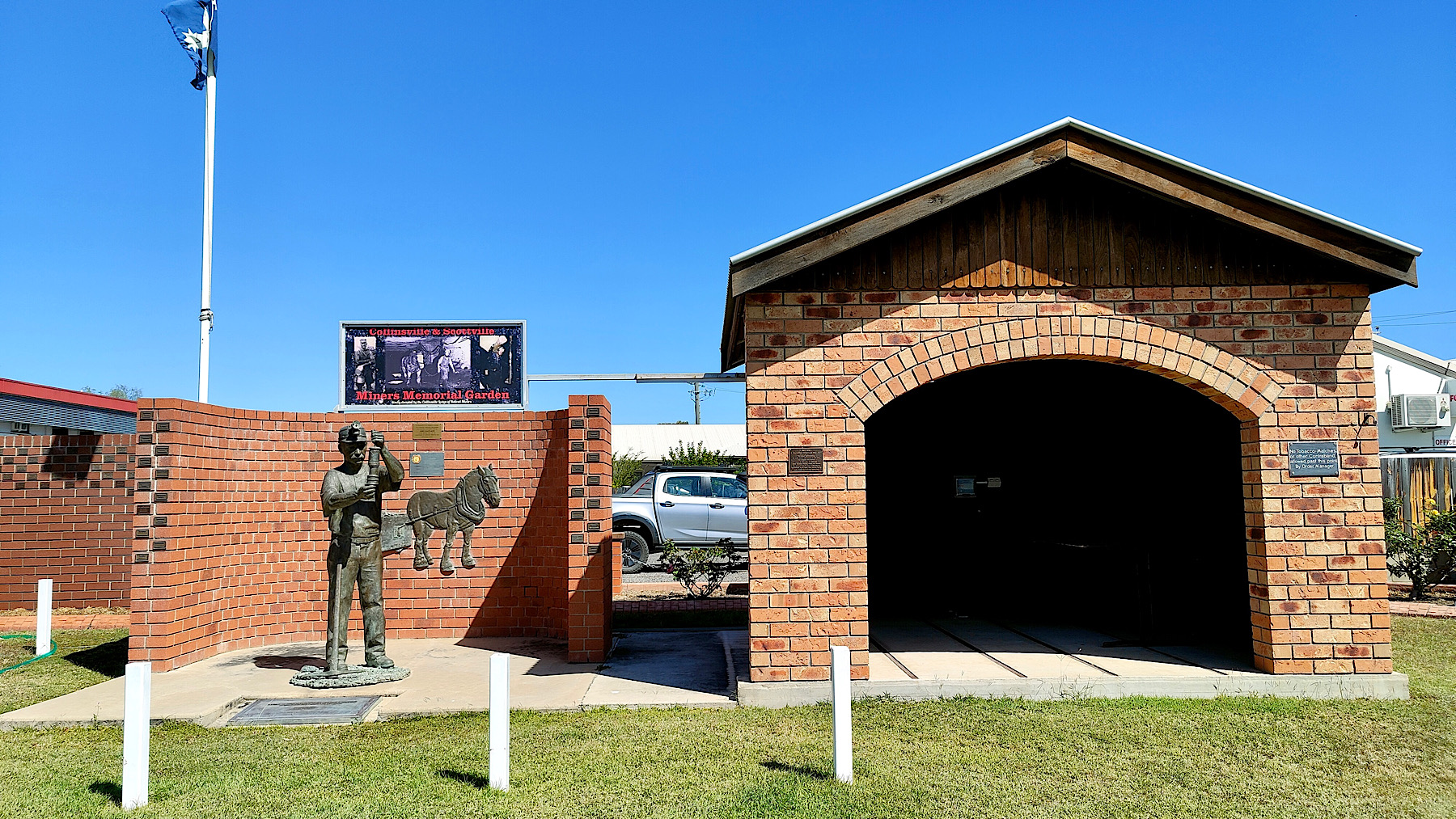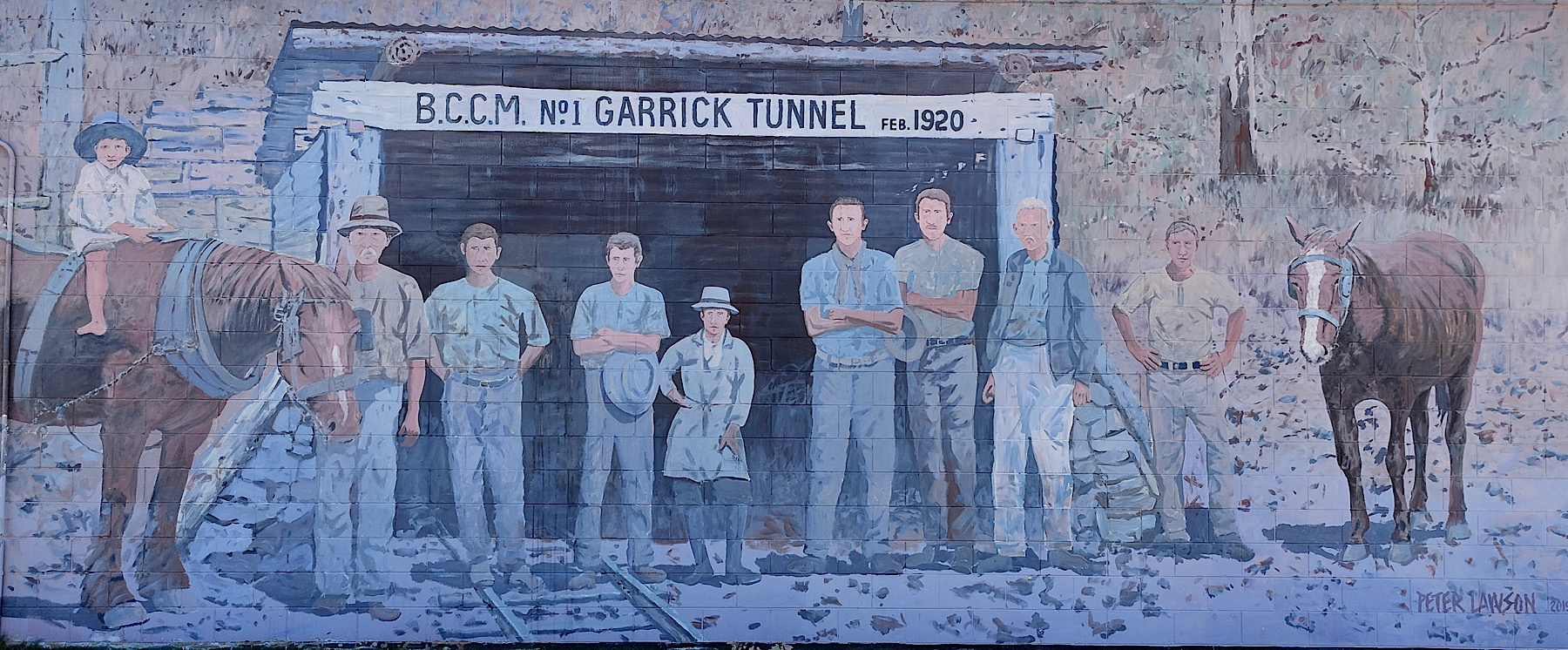 "The Pit Ponies" a miners best friend. Stood at an impressive 18 hands and resembled Clydesdale horses. They worked side by side miners, helping with the heavy tasks of hauling coal and equipment.  Following mechanisation in 1953 the Pit Ponies remained loyal assistants to the miners, even becoming union members to maintain their senior status as coal miners. By the late 1980's it was clear that the beloved Pit Ponies were no longer needed underground and the last 2 horses, Wharrier and Mr Ed, were retired in 1990. Collinsville remembers the role of the Pit Ponies and celebrates their part in history as a miners best friend through the Pit Pony Sculpture and annual Pit Pony Festival.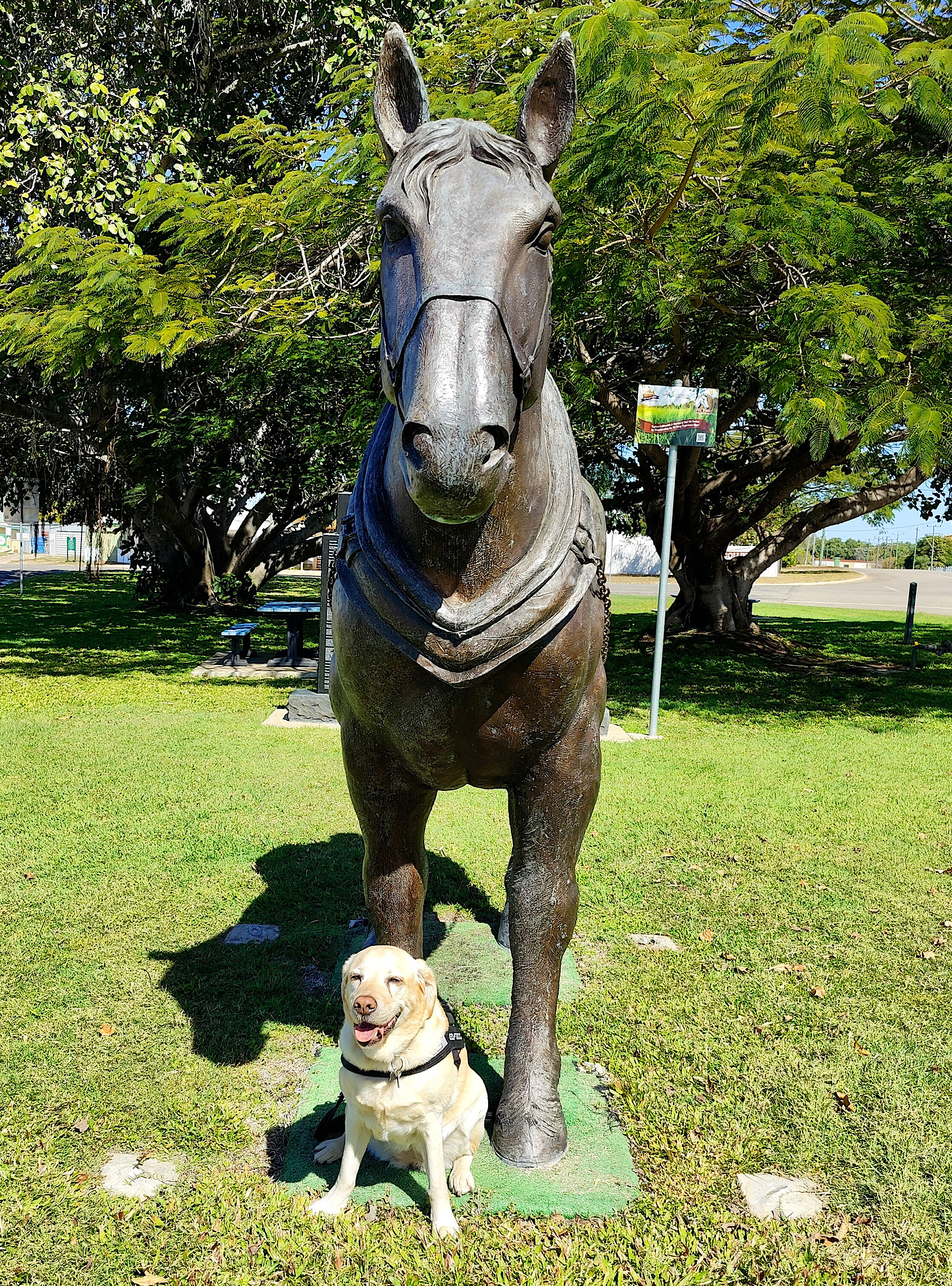 The southern road to Burdekin Dam has been closed for quite sometime due to the dam being over full and water flowing over the spillway onto the road below. We have just heard the road is now open, yippee.