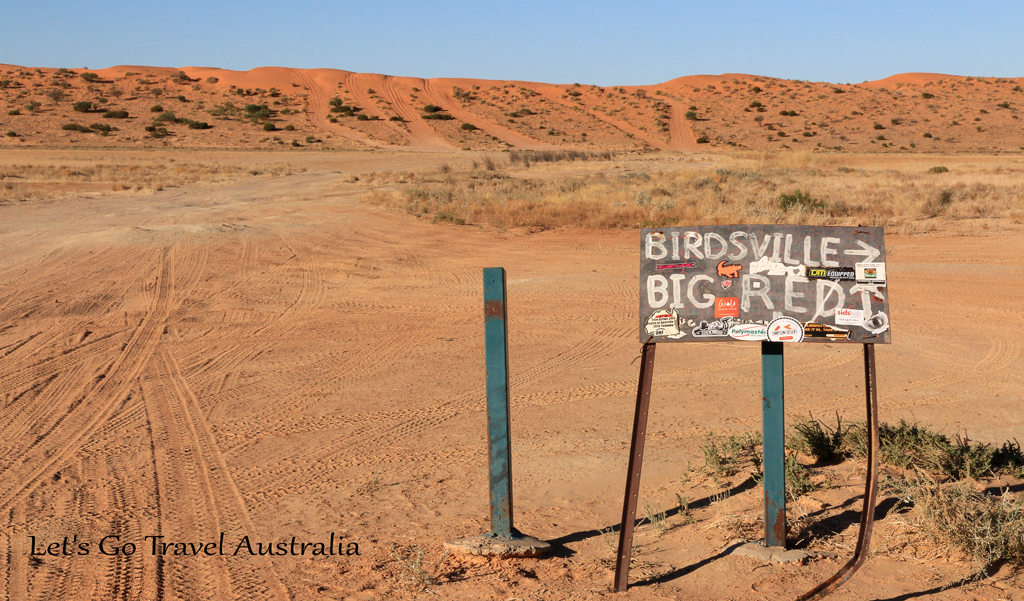 Chris was keen to do the run up Big Red. He took an easy track to drop me off at the top, so I could take pics. He lowered tyre pressure even more and went back down.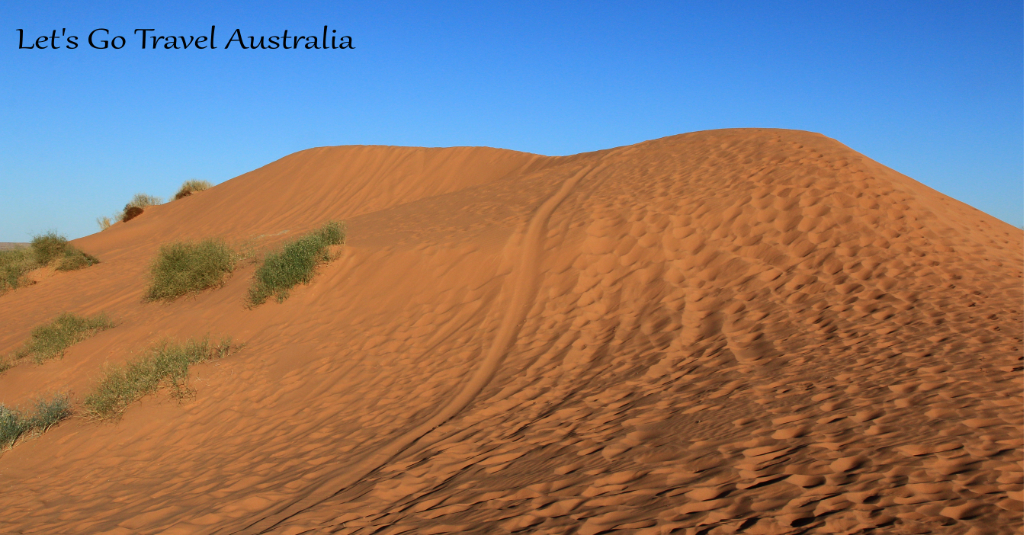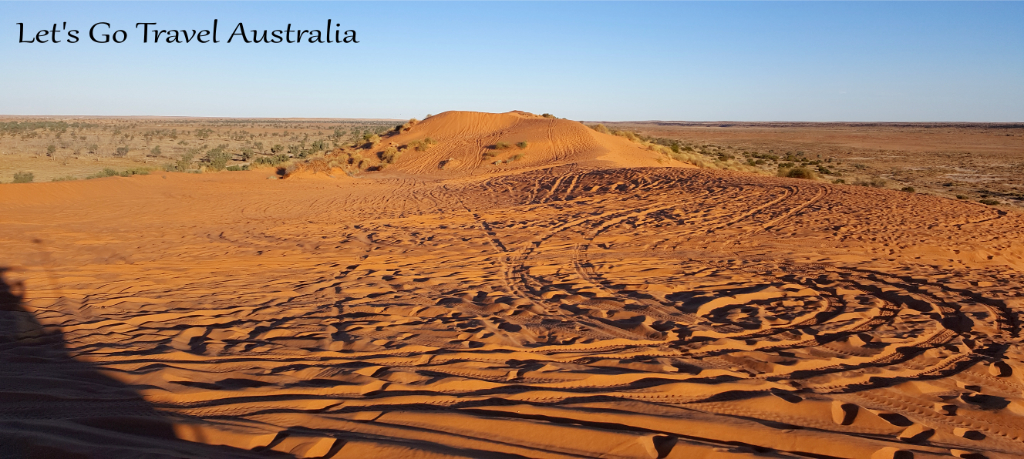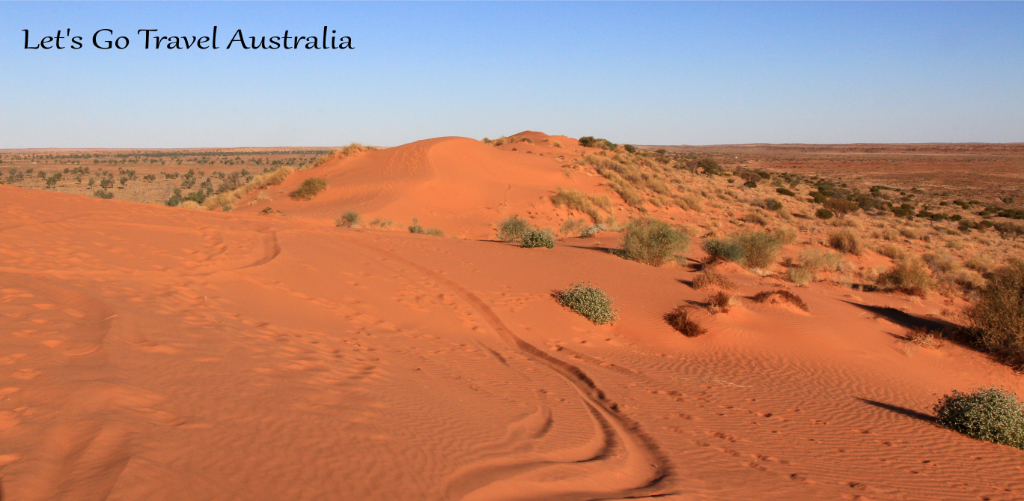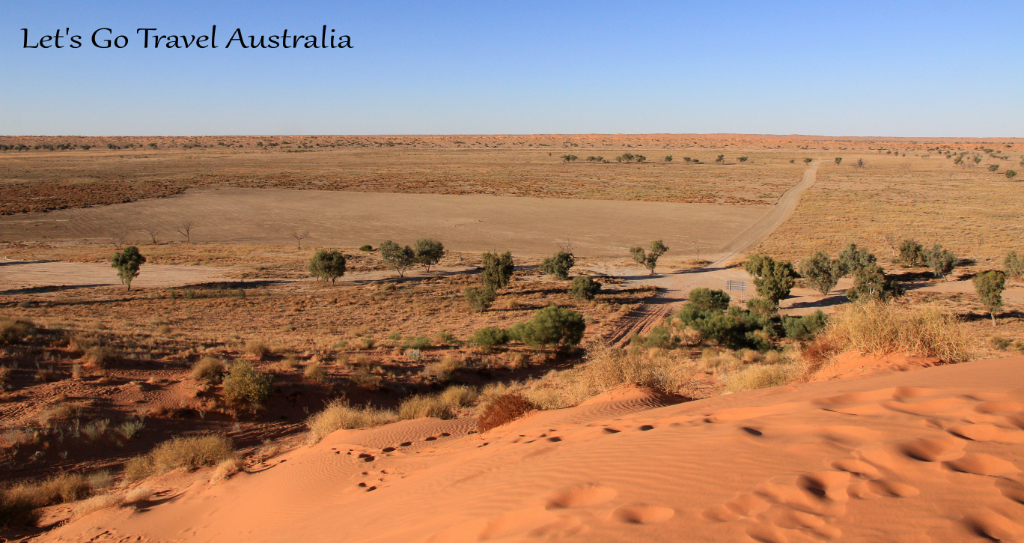 View of the road heading towards Birdsville.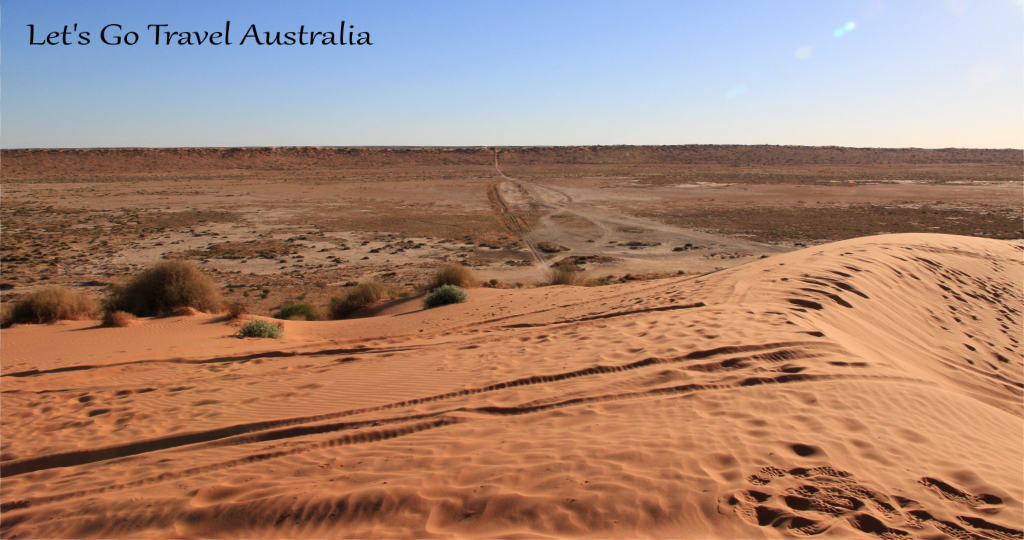 View back the way we had come over the Simpson Desert.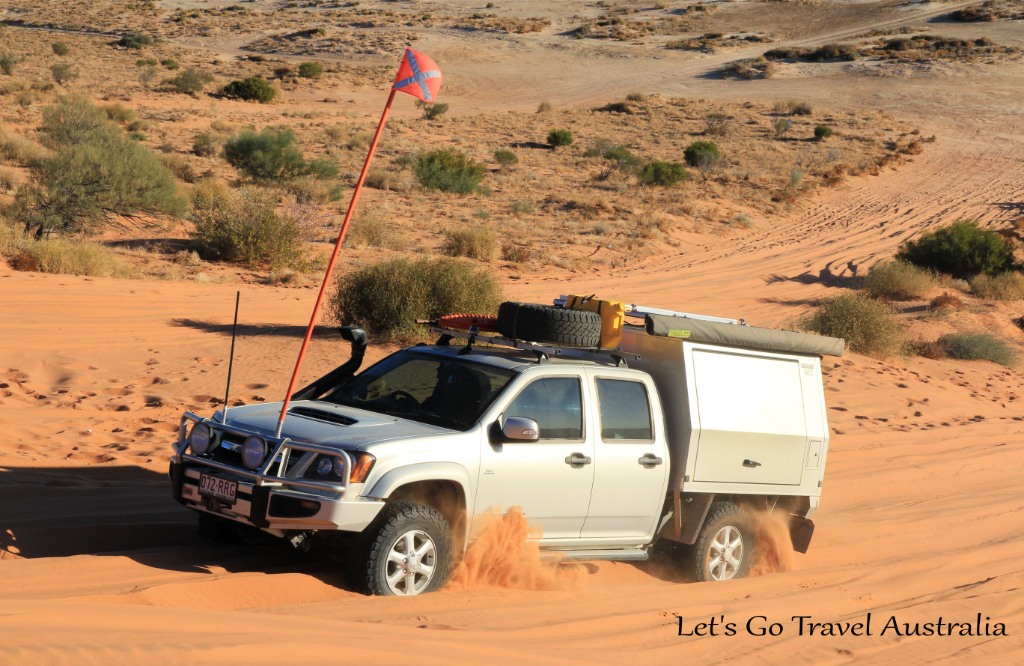 First attempt failed just short of the top as did the second, each time he took a bigger run up.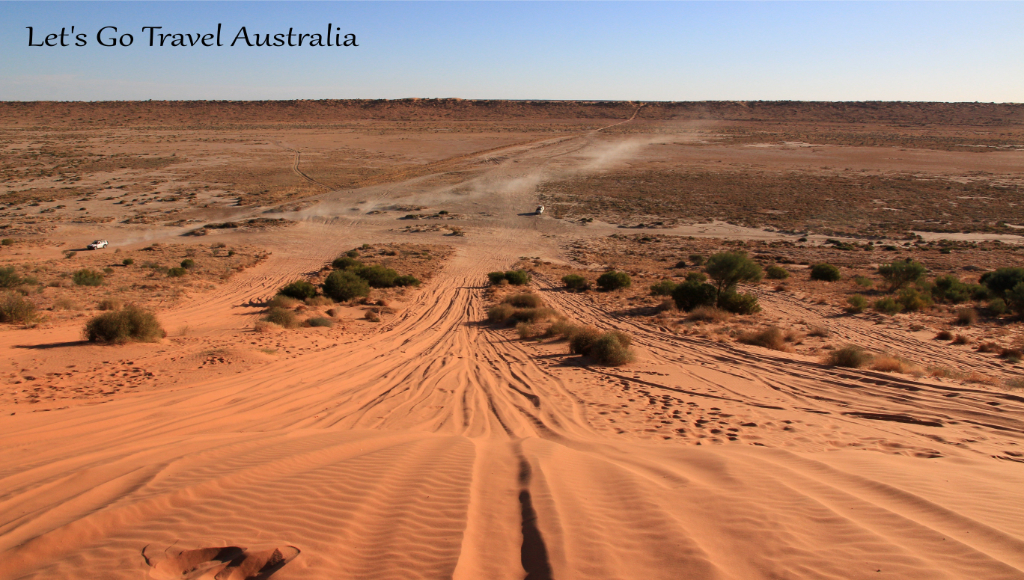 But after several more attempts trying different tactics he got to the top and conquered Big Red. Really is bigger and steeper than it looks.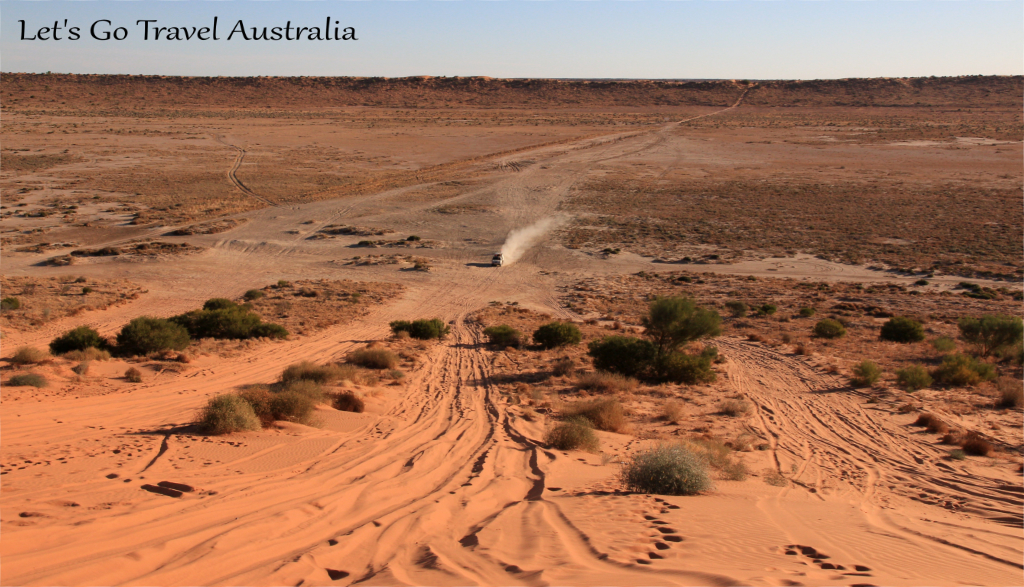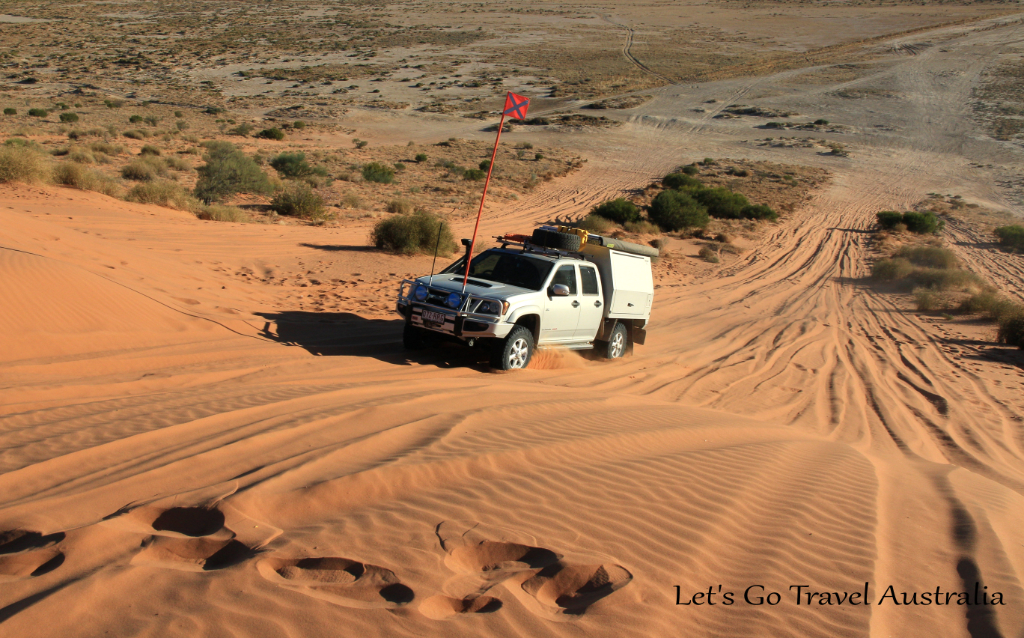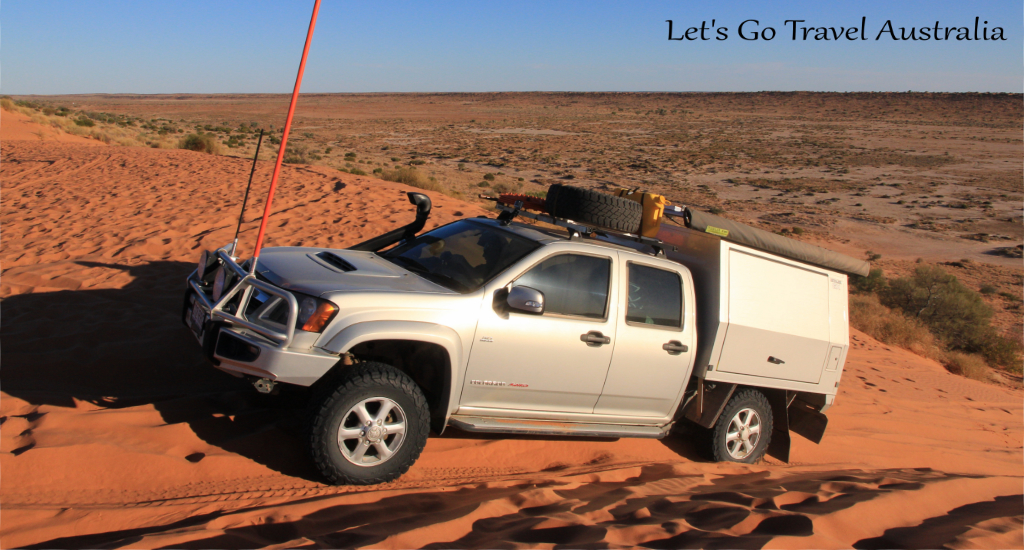 Go you good thing 🙂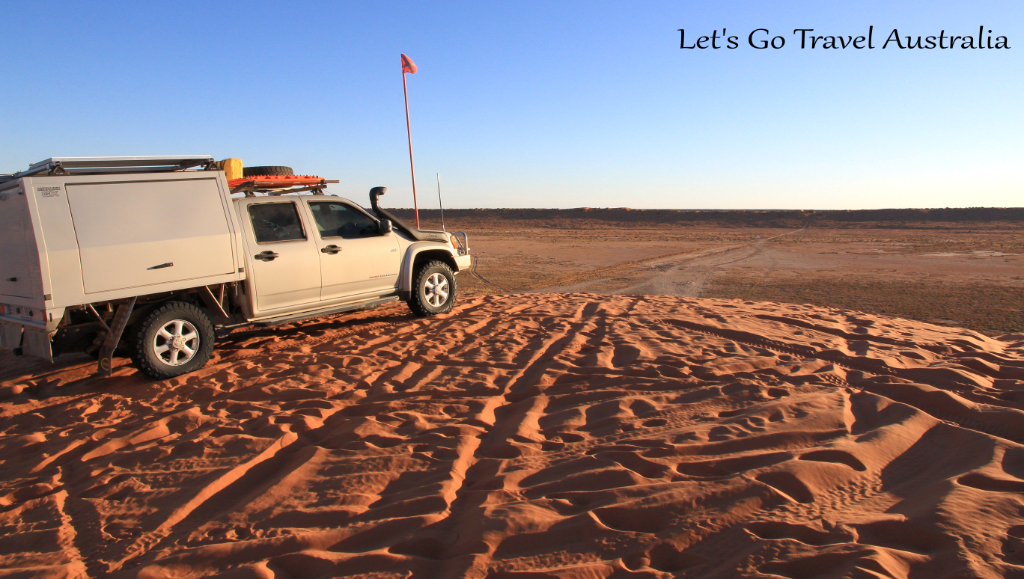 Yeah he made it 🙂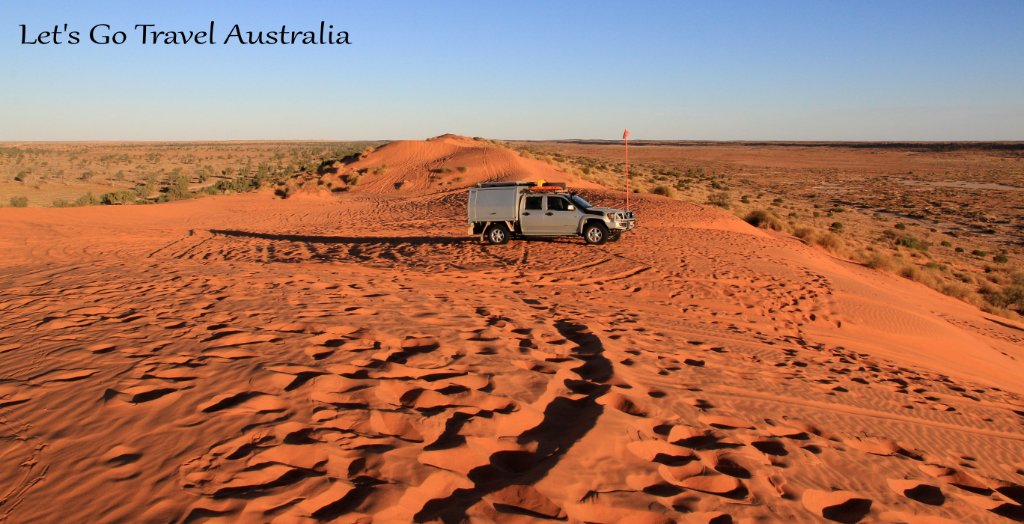 Awesome view from the top, and it really is red. We had arvo tea on the top enjoying the view.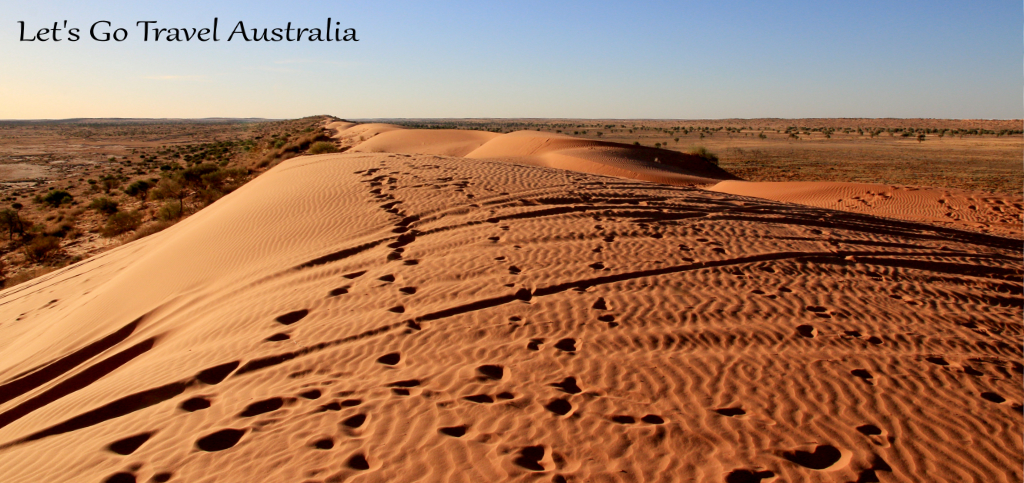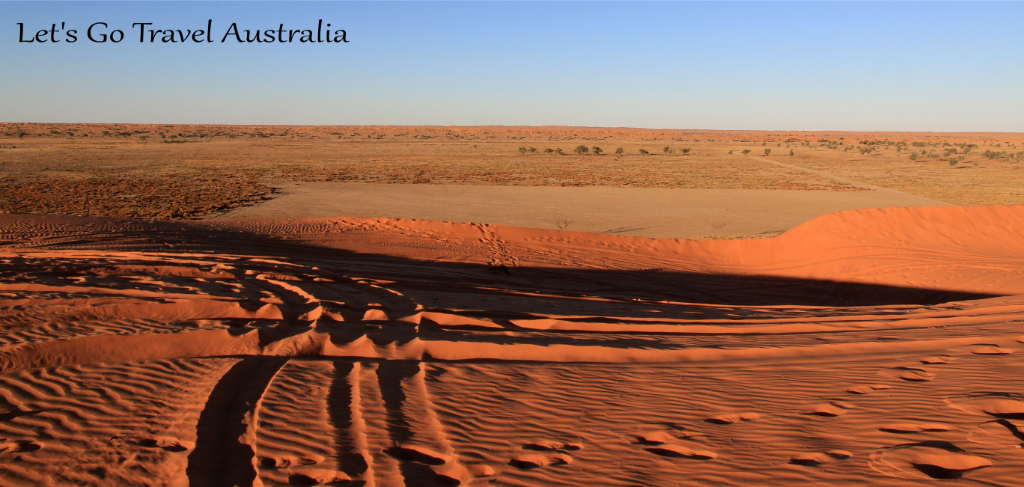 We aired back up at the bottom ready to do the last run back into Birdsville.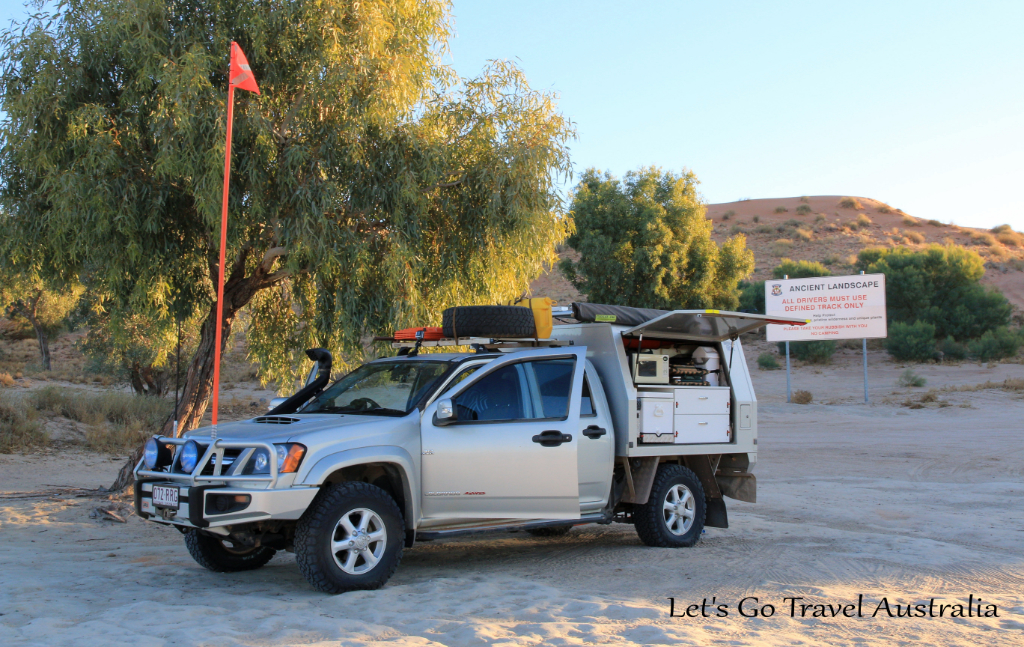 Woohoo, we made it. There and back different tracks each way on some pretty rough tracks, with no damage to either the Ute or us, well done to us. One more ticked of the bucket list.

The trailer never looked so good. The solar had kept the fridge and freezer running and was fully charged. After hooking up we had a shower at the van park and the shower was soooooooo good. Good old-fashioned shower heads with lots of pressure. We headed back to the Windmill camping for the night.