Our tow vehicle is a 2011 Holden Colorado 4×4 Twin Cab Ute.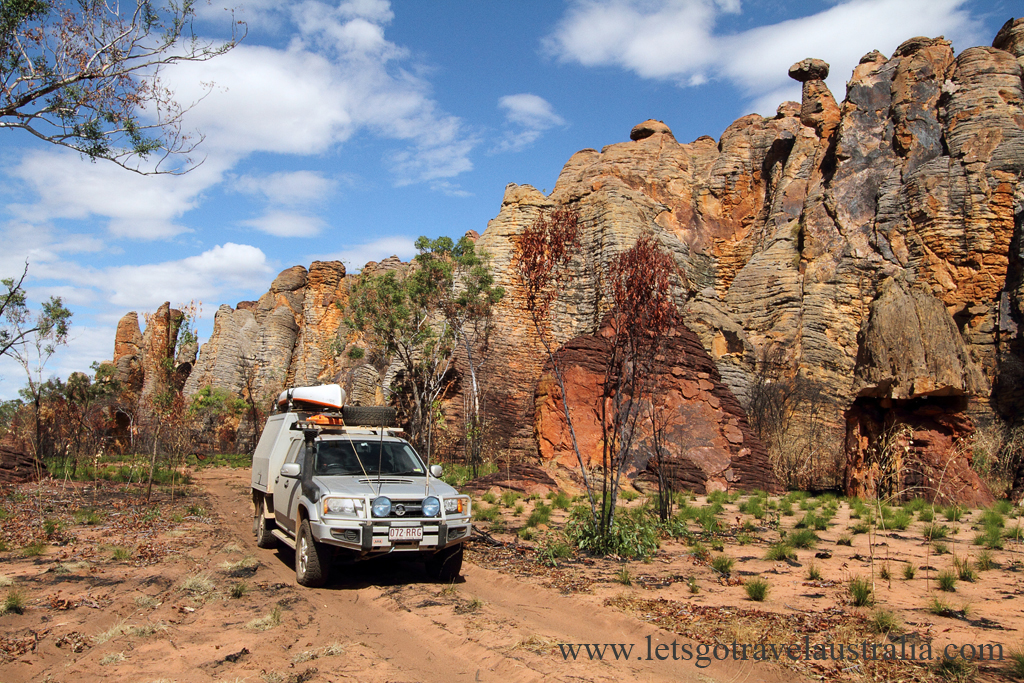 When we bought the Ute it had the standard tub on the back. We removed that and put a Metalink Canopy on the back. Since we like to go to remote destinations and free camp as much as possible the Ute setup has allow us to do that for extended period of times, especially when we had the camping trailer.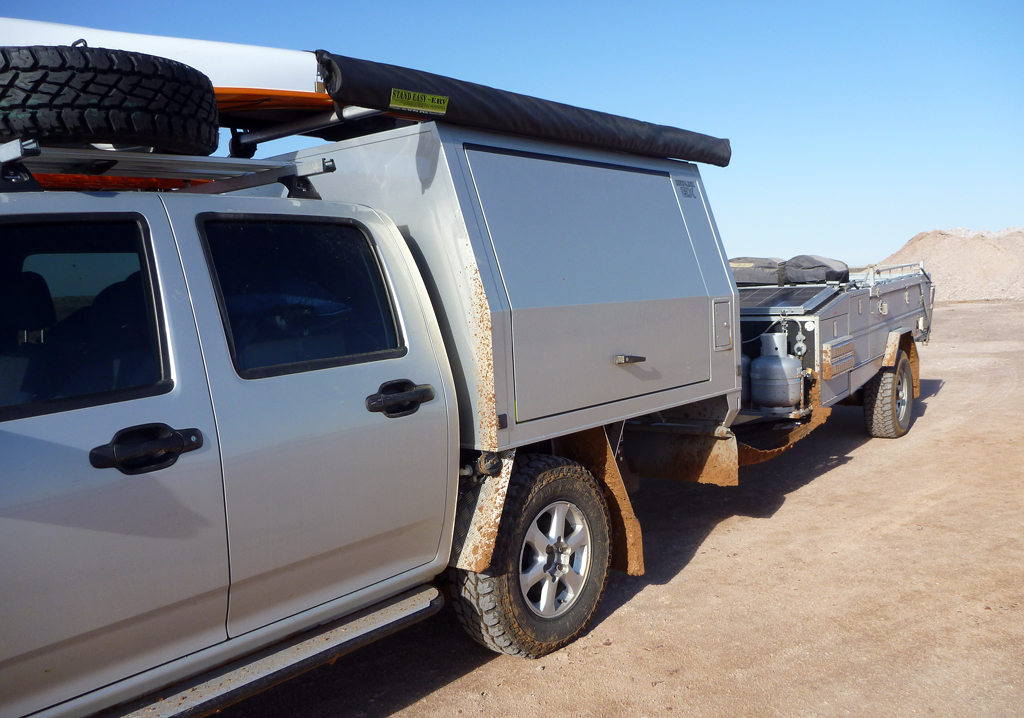 Modifications to the Ute include:
ARB winch bull bar
Winch
Lightforce driving lights mounted on the bull bar
ARB snorkel
Upgrade to suspension and lift
TJM side steps
ARB front and rear diff lockers
Air bags
Chassis extension by Creative Conversions
Upgraded tyres, 2 spares
Garmin CB radio
Electric brake controller
Telstra Next G aerial
Cel-Fi Go
Chris did all the work himself in the canopy and the setup complements the type of travelling we like to do. It has been modified a few time as our overall setup has changed. It still allows us to do some tent based camping when needed.
Evakool 60L fridge/freezer we mostly use as a freezer
140L custom made water tank, pump and gauge
20i Honda generator
Rear work lights
Drawers
2 x 150amp Fullriver AGM batteries.
Inverter & battery charger
Other bits and pieces.
Solar Panels on the roof of the canopy not only charges the axillary batteries but also the main starter battery. So if we are sitting still for a while or not driving enough to charge it, this should stop us having a flat battery.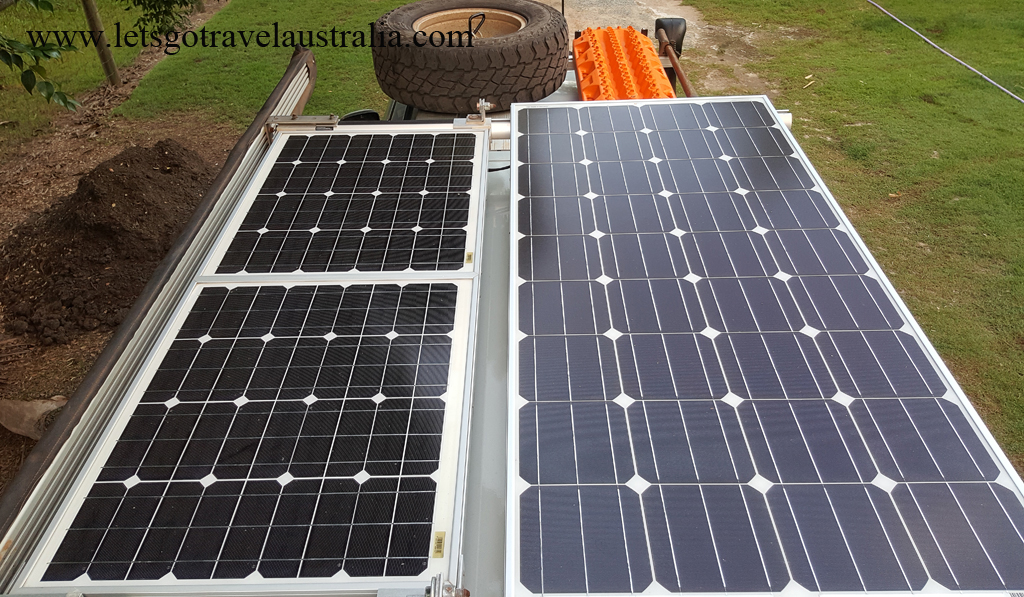 We also carry a comprehensive recovery gear for when the unexpected happens 😀